Jan 10, 2017Zebra Technologies today announced the introduction of its SmartSense for Retail system, which the company says will help retailers to improve on-shelf availability, enhance the shopping experience, reduce the incidence of shrinkage and boost sales.
The solution includes a hardware device designed to be installed in a grid pattern within the ceiling of a retail store. The device combines passive ultrahigh-frequency (UHF) radio frequency identification readers with video and micro-locationing technologies. Software combines data from the multiple sensors, says Thomas Bianculli, Zebra's chief technology officer, thereby enabling retailers to collect data regarding what is happening in the store in near-real time.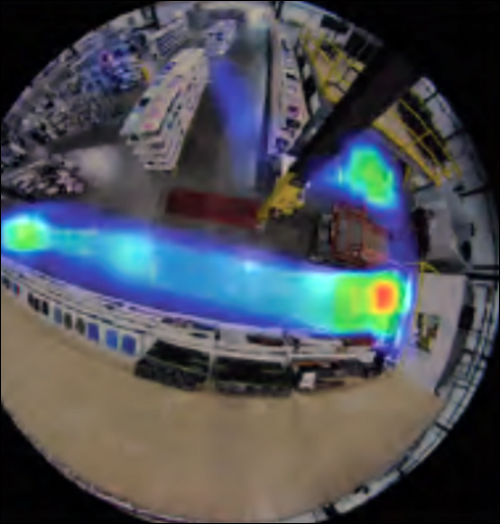 Bianculli describes SmartSense as "probably the biggest launch of a product of this type in the retail space" in Zebra's history. "We're combining infrastructure components with software and services to create a smarter environment," he adds.

The SmartSense devices, designed to be installed in the ceiling approximately 40 to 50 feet apart, create zones of RF energy to detect RFID-tagged inventory in the area. The system also includes software that can be hosted either on premises or in the cloud.
"We bring all the data to the server and provide a real-time view of what's happening in the store," Bianculli explains. "Retailers can know, in real time, where inventory is. They can locate staff, and our micro-locationing technology allows them to locate Zebra devices used in the store."
The in-ceiling devices run embedded software that provides some intelligence at the edge. The networked devices are connected to a physical or virtual server that aggregates and correlates the data collected from the multiple sensor inputs. Then, business analytics and reporting software provides data in a human-consumable form. An application programming interface (API) is also available, allowing retailers to write their own applications using the SmartSense data.
By combining video and RFID data, the system can alert personnel, for example, that someone is carrying 10 tagged items and heading toward an exit, rather than a checkout counter, which could mean he or she is attempting to steal those goods. This can help retailers to proactively prevent shrinkage.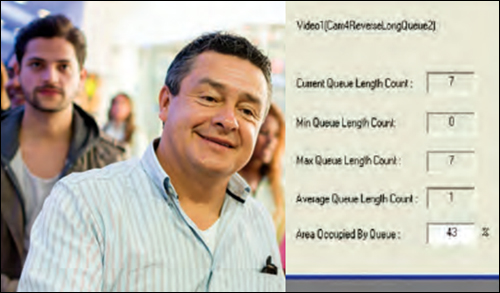 The RFID system continuously reads tags. When the system is turned on at the start of each day, Bianculli says, the read rates are reasonably good within a few seconds. But as the solution continues to ping tags, he notes—and as staff members and customers interact with inventory—accuracy improves to the point at which it can exceed 99 percent. According to Bianculli, the technology is designed to provide departmental- or zone-level accuracy.
"The killer app, in the beginning, is knowing where your RFID inventory is, and optimizing labor and directing them to replenish, fulfill online orders and so on," Bianculli states. "There will be additional applications that could be very important down the road." One, he believes, is loss prevention, while another is delivering a more personalized shopping experience to customers in stores, using contextualized information.
Bianculli declines to provide pricing information, noting that the cost for a retailer depends on a wide variety of available options. Smartsense is now available for deployment in North America and Europe.