SmartMark™ Fire Hydrant Bonnet Mounted RFID Tag
Specifically designed for hydrant inspections
Mar 18, 2014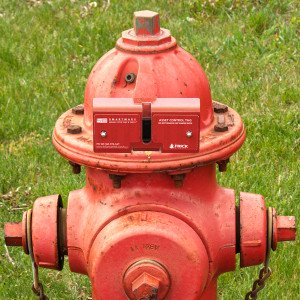 • RFID-based fire hydrant inspections
• Quick installation
• Impact resistant, waterproof and high-visibility
• Read distance up to 10 feet
• Tag dimensions: 6.0" x 2.7″ x 1.5"
Mark fire hydrants for inspections and asset management with this specially designed, heavy-duty, impact-resistant RFID tag. The sealed polycarbonate RFID asset tag is mounted to a 0.19" thick powder-coated steel bracket. The steel bracket protects the tag from high impact or excessive force. The 3M™ Scotchlite™ reflective decals enhance nighttime visibility.
To learn more about the Fire Hydrant Tag and other SmartMark RFID products, visit us at www.smartcatrfid.com.