The company completed pilots of the Tally solution from Simbe, leveraging a robot that wirelessly captures intelligence about stock levels, mis-shelving, or mispricing.
Oct 27, 2023Following more than a year of piloting, US grocery retailer Wakefern Food Coop is deploying an AI and robotics solution leveraging laser and computer-vision technology for on-shelf stock and pricing management at its ShopRite stores. The Tally robotic system from Simbe Robotics employs its onboard cameras to identify what is on shelves, where mis-shelving or out-of-stock occurs, or if price labels are incorrect. The robot also comes with a UHF RFID reader and antenna array, while Wakefern leverages computer vision only. Next year, the retailer intends to pilot the RFID functionality, however, to identify each store-prepared, perishable product based on RFID tag reads.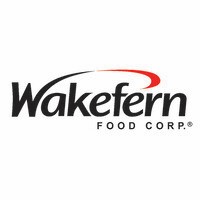 In the meantime, the retailer has completed testing of Simbe's technology in more than 20 stores. The pilot helped determine whether the system can provide inventory management and insights that prevent out-of-stock events, as well as ensure that goods are stocked on the proper shelves with the correct price label.
Wakefern is the most prominent retailers' cooperative group of supermarkets in the US. Its ShopRite stores number 280 across the Northeast, selling grocery items and serving millions of customers weekly. To better manage on-shelf availability and reduce time spent on manual shelf audits, the retail chain started testing the Simbe robotic technology in January 2022 in five stores. Following the results of that test, the pilot was expanded to 20 stores in September of the same year. "Through that process, we determined that Tally was the best solution for our members, and we worked with Simbe to create a comprehensive expansion plan," says Charles McWeeney, Wakefern's Technology, Innovation, and Strategy VP. The retailer permanently installed the solution across most of its ShopRite stores.
Tally Robots, AI, and Machine Learning
Tally robots navigate store aisles and scan shelves as they go, using artificial intelligence to identify an out-of-stock event, misplaced items, and incorrect pricing on store shelves, says Brad Bogolea, Simbe's co-founder and CEO.
Most retail locations using the technology only need one Tally per store, and that unit can scan between 15,000 and 30,000 products per hour. Tally typically audits a given store two to three times a day, Bogolea explains – once in the morning to validate the previous evening's restock numbers, once in the early afternoon to update stock information that might change during the day, and a final time in the evening to provide recommendations on restock that night or the next day.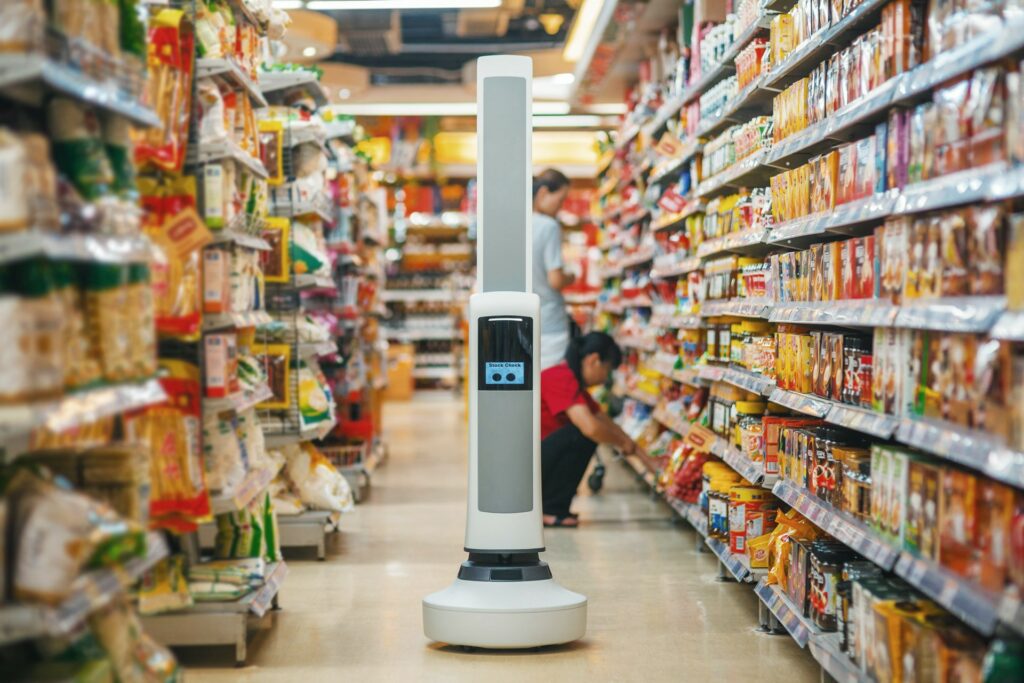 "This day-to-day data collection and the insights it provides are what we prioritized during the [ShopRite] pilot," Bogolea says, "so individual ShopRite stores could best see the long-term value Tally provides in optimizing in-store operations and inventory management."
Each robot includes multiple cameras that scan the shelves, enabling computer vision, combined with machine learning, to identify what is stocked on shelves throughout the store and compare that data against what the appropriate shelf stocking should be, as well as shelf-level pricing. It can then determine not only if a shelf has an incorrect item on display but also if the appropriate products are out of stock. The system can even identify the kinds of products on display by distinguishing, for example, between a product's standard or a fat-free version. "It can also read price tags to automate the audit of pricing and promotional information," says Bogolea.
The robot's data enables the store to identify problems in shelving automatically, thereby saving hours that previously were spent by staff members walking through aisles checking stock and price labels.
Wakefern will begin deploying units to additional ShopRite stores over the coming months. The goal is to have Tally in the majority of ShopRite stores over the next six to 12 months, the retailer reports.
Scanning the Shelves Daily
In the ShopRite stores, Tally operates during regular store hours, says McWeeney, "We have Tally traverse each location early in the morning to provide store teams with insight into shelf conditions as the shopping day starts, early afternoon to provide insight for store teams to prepare for the late day rush, and in the evening to provide insight to the night crews," he says.
As the robots (one per store) traveled the aisles, they collected data from the shelves on both sides and the bottom shelf to those on the top. The lidar and computer vision data is managed on the edge and in the cloud. "Simbe partners with leading cloud providers and utilizes the NVidia GPU platform," says Bogolea. Therefore, as the Tally robot collects data, it processes and filters that data onboard in real-time and forwards it to the cloud. The robot also uses edge computing to traverse the store better and understand its surroundings.
Tally's data can be accessed by associates' handheld devices and proprietary apps that retailers might have in place. It does not require any new infrastructure or changes to existing tools, Bogolea says. Once the robot analyzes and synthesizes the data it collects, ShopRite can customize the alerts that are sent directly to associates, such as what needs to be restocked first, which products need to be re-ordered from the warehouse, and which shelves can be ignored because there is no new product to stock.
The solution is designed to be easily rolled out, Bogolea says. "Once in-store, Tally is easy to set up. It doesn't require any training for associates," he says. From day one, he adds, it can provide real-time images of shelf conditions to begin understanding what should be stocked on each shelf, and it typically achieves the optimal level of accuracy within seven days. "Overall, we've found that most of our retail partners experience three to four times ROI [return on investment] within 60 days of leveraging our solution."
By ensuring that products are in stock, shelved appropriately, and accurately priced, stores use the technology to create a consistent, pleasant shopping experience for customers, says Bogolea. Over time, however, Tally is also expected to help Wakefern make more informed business decisions and understand shopper habits. That can be accomplished over time through data analytics to reduce out-of-stock and off-shelf rates.
One of Wakefern's goals with the technology is to boost the efficiency of their workforce. "Access to, and retention of, labor has been and will continue to be one of the biggest challenges grocery retailers face," says McWeeney. "After testing several systems that promised to help us with inventory management, we found Tally offered the complete intelligence system for carrying out the tedious yet important auditing and scanning processes," he says; tasks critical to the company's computer-generated ordering and supply chain system. "Tally frees retail associates to do more impactful, customer-facing work," he says.
The retailer expects the roll-out to be fast and seamless. McWeeney commented that the early installations "essentially worked right out of the box. Those with access to the portal can virtually 'walk the aisles' and see the product on the shelf in near real-time."
Using the Data to Improve Store Operations
Thus far, ShopRite store teams found Tally could make their jobs easier and expressed a feeling of Tally as a teammate, the retailer found. When it came to shoppers, they soon adjusted to the presence of a robot in their midst. "At first, shoppers found Tally to be a novelty and were very curious about it, but over time, it has become just another part of the store environment."
ShopRite will use the system to enhance its computer-generated ordering system, the company says, with better data to help ensure that pricing and promotions are executed as planned. The Tally data will enable Shoprite to track each store's planogram compliance (to ensure goods are being displayed as expected at each site) and complete other data analytics projects over time.
Some retailers use RFID with their Tally system to take more precise inventory counts and track products store-wide by understanding where each specific product is based on an RFID tag read. The robot can also use RFID to find and count hidden products, like a t-shirt in a stack of shirts, Bogolea says.
Wakefern plans to pilot RFID-enabled innovation with store-prepared perishable products in 2024 and Tally will be part of that effort. In the meantime, "Our goal is to have a Tally in the majority of our members' stores," says McWeeney.
Key Takeaways:
Tally Robotic solution provides Wakefern's Shoprite stores with shelf stocking and pricing information, leveraging computer vision.
The company is rolling the solution out across all stores and will test RFID technology next.