Aug 03, 2012Thanks to advancements in technologies such as hydraulic fracturing (fracking), the United States has begun tapping into unconventional natural gas reserves that, several years ago, were not economically viable. Fracking is used to release natural gas trapped in shale, a type of sedimentary rock. Annual gas production from these deposits is projected to increase to 4.8 trillion cubic feet (TCF) by 2020—more than triple the nation's current annual production of shale gas, according to the American Petroleum Institute (API), a national trade association that represents the nation's oil and natural gas industry. Thanks to this flourishing industry, such production growth is expected to create more than 400,000 jobs over the next few years, according to an API report.



The hydraulic fracturing process, in and of itself, is a rather complex logistical undertaking. It involves the delivery of sand and chemicals, the transportation and servicing of equipment and frac-iron (iron pipes and valves used for the fracking process), and the movements of personnel. Wells in production also require ongoing inspections and servicing, as do pipelines connected to these wells.


With every new well location, there is a need to support fracking services, to deliver equipment and supplies—and, in the long-term, to maintain that location.

There are, of course, already existing legacy identification technologies for equipment monitoring, and application systems that provide basic tracking capabilities. However, RFID is becoming more of a household name in the shale industry. Every major hydraulic-fracturing service provider—and, more broadly, most oil and gas companies involved in shale gas exploration and production—are evaluating this technology, and many are taking steps to deploy it as a tool to enhance shale and gas operational workflows.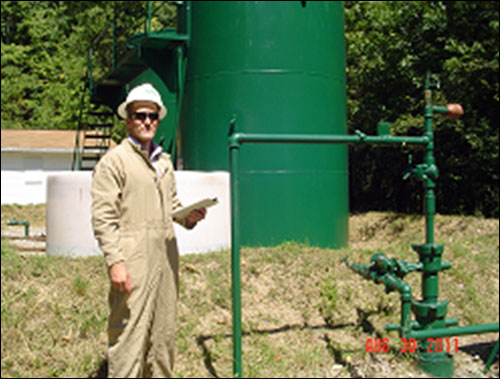 One of the most common applications of RFID technology is the tracking of frac-iron. In fact, this value case may well be the most palpable example of RFID's benefits compared with those of other identification systems. Frac-iron is heavy, often covered in mud and dirt, and requires careful servicing controls to assure that it is safely used. To paint the picture more dramatically, imagine having to hoist a 150-pound valve covered in mud, and continue to reorient it until you can locate an identification number etched in small print—while also making sure that the identification markings appropriately validate that part's servicing requirement. Having to undertake this task once may sound difficult, but having to do so a hundred times is daunting, and accomplishing it with a limited amount of time, so that operations are not delayed, is outright mind-boggling. RFID is delivering seamless identification capability where it was not previously possible using human-readable text or bar codes.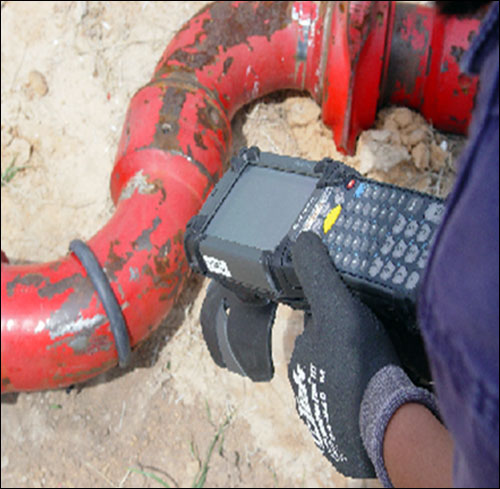 Another use case for RFID in the shale and gas industry is managing chemical and sand transportation. The need to control these supplies is critical, not only to the respective manufacturers for billing traceability and quality control, but also—perhaps even more so—to the service providers themselves. Each well-servicing process requires a specific cocktail of chemicals and sand, in order to effectively stimulate that well.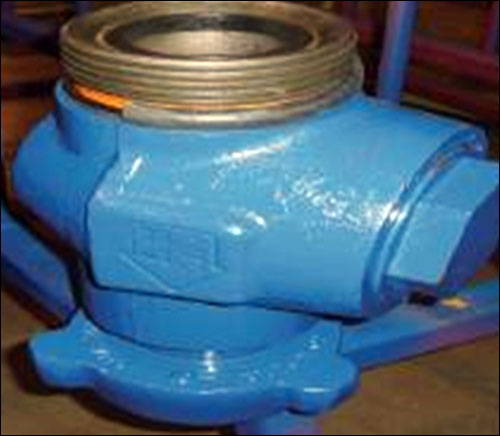 For example, naturally occurring sand or man-made grains, such as resin-coated sand, are carefully sorted for size and sphericalness, to provide an efficient conduit for the production of fluid from the reservoir to the well bore. These concentrations and characteristics can make the difference between success and failure. RFID technology is being utilized to manage the movements of chemicals and sand from production site to well. This includes using passive RFID tags for individual product traceability, and active RFID tags enabling what is commonly referred to as a real-time-location system (RTLS). These RTLS solutions provide the sand supply chain with the ability to track trucks and railcars throughout the loading and unloading processes, in and across the mines, at trans-loading facilities, and at the job site.

Finally, a very important application of RFID RTLS technology for the United States' vast shale deposits is improving personnel safety. The innate dangers of the shale industry make it one of more dangerous sectors in which to work. Shale plays can span thousands of square miles, which can make it even more difficult to guarantee workers' safety. RTLS solutions with enhanced sensor technologies that can detect falls and hydrogen sulfide emissions, as well as provide two-way communication, are helping emergency responders to effectively react to personnel in danger. Unlike their traditional GPS counterparts, RFID systems provide location tracking in regions where it would otherwise be difficult or impossible to accurately locate an individual. What's more, such systems are built intrinsically safe to address the native requirements for electronics at the well.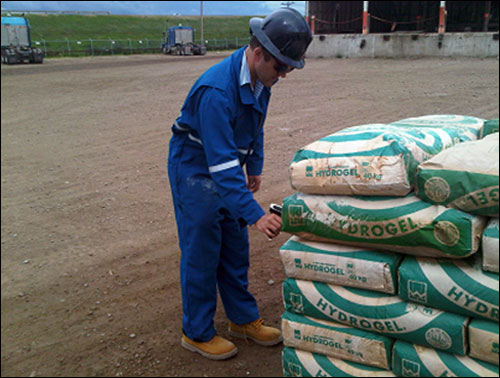 There are many other use cases of RFID technology with quantifiable business value and proven technology options. These include the preventive maintenance of pumps, the utilization of manifold assets and the actuation of tools.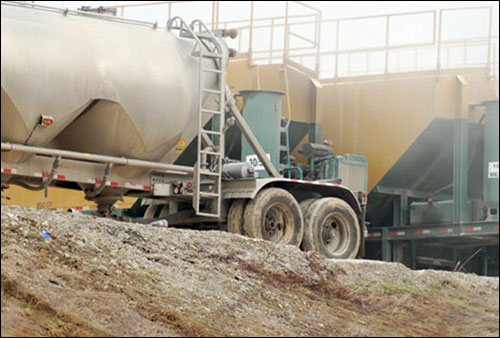 Whether you are a team lead, a health, safety, security, environment (HSSE) coordinator, a regional GM, or a field employee at an oil and gas organization operating in the shale industry, it is in your best interest to learn more about how radio frequency identification can enhance your workflows, and make your job safer, easier and more profitable. RFID is a technology that has matured in the oil and gas space, and is changing the way that the industry does business.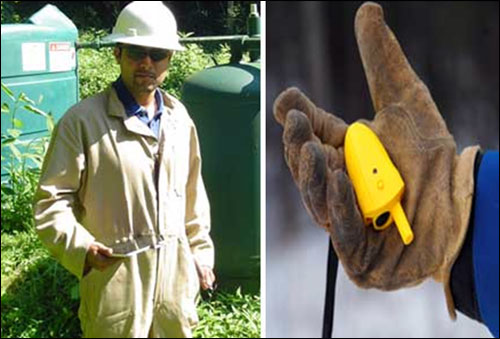 Konrad Konarski has more than 15 years of field experience in the oil and gas industry. His professional career has involved the oversight, support, assessment, program management and rollout of information technology hardware and software systems at more than 50 oilfields on five continents. He has been engaged throughout his career with a variety of advisory councils and strategic initiatives within the petroleum and energy market space. As the cofounder of the Oil & Gas RFID Solution Group (OGR), he has helped enable oil and gas technology innovation and market adoption of wireless, GPS and RFID technologies, with the support of the group's founding members, which include ExxonMobil, BP, Dow Chemical and FMC Technologies.