Oct 28, 2016Utility Meters Get Connected
STMicroelectronics' NFC RFID tags enable manufacturers and utilities to easily communicate with electric, gas and water meters.
Smart grid is more than a buzz term, as countries worldwide aim to update their energy delivery systems to improve efficiencies. Smart meters, which can gather usage data in real time and report back to the utility, are a fundamental building block for the development of a smart grid, says Gianmarco Ferrari, STMicroelectronics' nonvolatile memory and NFC marketing manager for the Americas. But smart meters must be customized for each utility in order to do their jobs.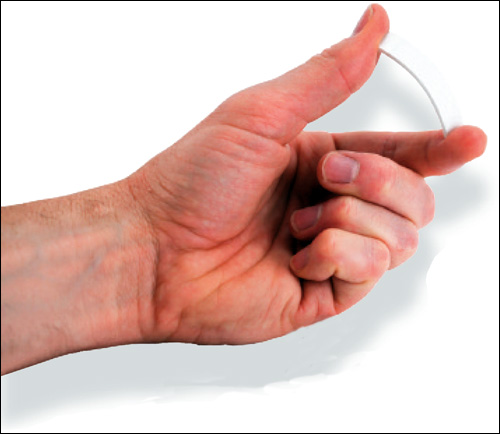 Now, some meter manufacturers are integrating STMicroelectronics' Dynamic NFC RFID Tags in their devices and using an NFC RFID reader or Android smartphone to quickly and reliably transmit setup information to the meters after they've been prepared for shipping and the manufacturer knows which utilities will be receiving the meters. The tags feature a wired connection (industry-standard I2C) to the device's microcontroller.
The Dynamic Tags provide embedded electrically erasable programmable read-only memory (EEPROM) ranging from 2 kilobits to 64 kilobits. That ensures meter manufacturers have plenty of storage for their authentication keys, provisioning parameters, geolocation-specific settings and customer tariff, display calibration and data-logging capabilities, Ferrari says.
"At the customer premises, utilities can use a smartphone to register the meter to the network with a simple tap, reducing time and cost for commissioning," Ferrari says. "In the past, that required a back-office operation between the installer and the utility company. The manual operation is costly and time-consuming and could also introduce errors." Utilities also can use a smartphone in the field to activate the meters and receive information from the meters for maintenance and other operations.

"We have several customers in Europe, Asia and the Americas in the electric-, water- and gas-meter markets that are using these NFC tags to realize greater operational efficiencies in manufacturing and in the field and to improve the customer experience," Ferrari says. A large European meter manufacturer, for example, is using the tags to load meter node profiles during manufacturing. Then, he explains, its utility customers use a smartphone to read the node profile and transfer the network key to the tags. When the meter is installed, a field worker uses a smartphone to connect the meter to the utility's infrastructure.
In other cases, Ferrari says, the NFC tags could speed the meter customization necessary to account for the state or country in which they will be used and the tariffs the utility would apply. "In still other cases," he adds, "the tags can be used as a low-power wireless link for meters that don't have a power connection." A field worker could read usage and billing data from a meter's tag memory when the power line is dropped.
"All of these use cases improve how these customers work," Ferrari says, "and have, alone or together, made our tags extremely attractive and cost-efficient."
No Job Too Small for this RTLS
Ubisense's AngleID is a standalone solution that provides a cost-effective way for manufacturers to locate assets in factories and yards.
A U.S. agricultural machinery manufacturer had a problem. Within one of its plants, it has a metal shelving unit with six shelves, each a foot apart. Forklifts load pallets of varying types of sheet metal on the unit roughly every two hours. But when the forklift drivers went to get a particular type of sheet metal, they sometimes picked and delivered the wrong type to a machine. This held up production until the correct sheets were delivered.
Earlier this year, the agricultural machinery company deployed Ubisense's AngleID, designed for manufacturers that need a simple yet accurate real-time location system (RTLS)—and, in this case, one that works in a highly metallic environment. Each pallet was identified with an active ultrawide-band RFID tag, and an AngleID sensor (reader) that Ubisense says is smaller than a passive reader. The sensor was attached via a metal clamp to a nearby pole, roughly 10 feet off the ground and connected directly to the company's local area network.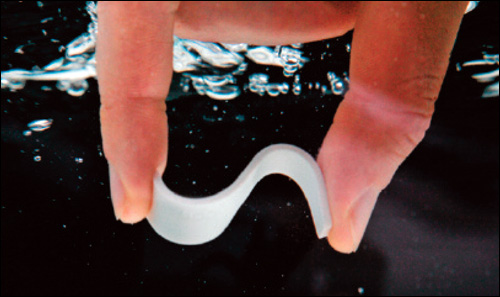 The reader software was used to create seven zones—one for the rack and one for each of the six shelves. The reader detects the tagged pallets as they enter and exit the zones, so the machinery manufacturer knows the exact location of each pallet and type of metal at all times. The system is integrated with the manufacturer's existing Ubisense Smart Factory software, which monitors work-in-progress, providing a unified view of parts through critical stages of the process.
It took less than 30 minutes to set up the simple, single-reader solution, says Adrian Jennings, Ubisense's VP of industry strategy for manufacturing. Many RTLS solutions can take months to install and require IT integration, a cabled reader infrastructure and careful calibration, Jennings explains. AngleID achieved the same result in a much more cost-effective package, he adds.
A U.S. maker of chassis for the recreational vehicle market also deployed AngleID to solve its problem: Incorrect frames were occasionally being shipped to customers. At the end of production, each chassis' status changes to "assembly complete." Then, at the end of the inspection process, the status shifts to "inspection complete," at which time the chassis was identified with a sticker on the front bumper and parked in an outdoor area to await shipping.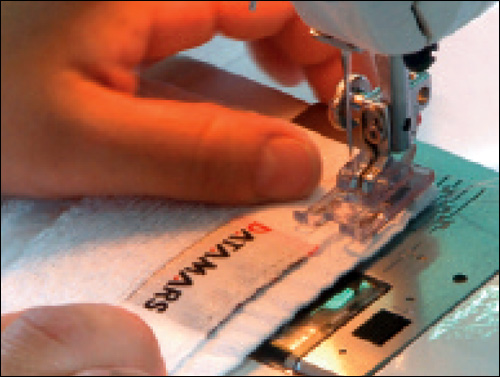 But if an assembly-complete chassis needs a repair or the inspection lines are full, an unfinished chassis may be parked outdoors with the inspected frames. "The problem occurred when an assembly-complete chassis was mistakenly loaded and shipped, resulting in either a failed or uninspected chassis being delivered to the customer," Jennings says. "Since all chassis are visually identical, the only identifier that a unit was ready to ship was the inspection complete sticker, which was sometimes overlooked."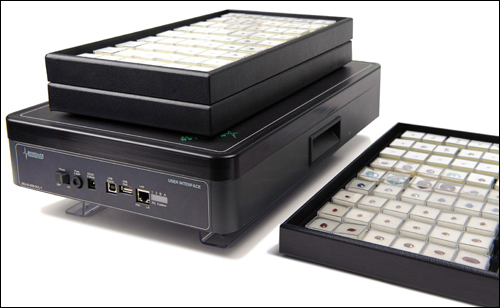 Now, the company places Ubisense Industrial Tags on all chassis during assembly, and removes them when the inspection is complete. Two AngleID readers are situated on a light pole in the shipping area over the loading ramps. If a tagged assembly-complete chassis accidentally enters one of the designated zones around a loading ramp, the reader issues an alert. "In this way, any chassis off the assembly line with a tag mounted is 'assembly complete,' and no tagged chassis should be shipped," Jennings says.
AngleID was the ideal solution, based on range, zone discrimination and ease of setup, Jennings says. The manufacturer's loading ramps are spread over a large area, requiring long-range operation. Precise zone discrimination is required to avoid setting off false alarms, and the ramps are moved from time to time, so the RTLS had to be easy to reconfigure.
Ubisense says AngleID fills a gap in the market between passive RFID and a full-blown RTLS. The agricultural machinery manufacturer, for example, did not need a complex system, but it did need to accurately discriminate the metal shelves. Passive RFID cannot provide that level of performance from that distance, Jennings says. While originally developed for use in manufacturing environments, he adds, AngleID also opens up opportunities for health-care, logistics and retail companies.