Dec 23, 2021Presented here are recent news announcements regarding the following organizations: Under Armour, Semtech, Arson Metering, Renesas Electronics, MicroAI, Dell Technologies and Litmus.
Under Armour Boosts Efficiency Chain-wide via RFID
Athletic performance brand  Under Armour has selected  Nedap Retail, a provider of radio frequency identification solutions, to roll out Nedap's iD Cloud inventory-visibility platform. Headquartered in Baltimore, Maryland, Under Armour creates, markets and distributes branded athletic performance apparel, footwear and accessories. The solution will be deployed throughout 400 of Under Armour's owned and operated stores around the world, Nedap reports.
According to Nedap, the objective of the first phase of the deployment was to lay a scalable foundation for the program, both operationally and technologically. The company sought to achieve accurate stock visibility in Under Armour's retail stores, and to optimize item availability and efficiency gains in its day-to-day processes. The objectives for future phases, the company explains, will be to enhance Under Armour's real-time view of its in-store inventory, enabling it to drive operational efficiencies, increase innovation in consumer experiences, and identify opportunities to leverage the technology throughout the supply chain.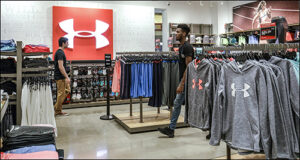 Nedap's RFID-based retail solutions are at use in more than 10,000 stores, which are connected to its iD Cloud platform. The system is designed to help retailers improve inventory visibility, while eliminating waste and losses. According to the company, iD Cloud is intended to simplify multi-store retail and supply chain management via RFID, providing retailers with real-time item-level insights into stock levels, as well as the exact location of every item, so they can be more agile, offer customers a better omnichannel shopping experience and increase sales.
Improvements in store accuracy via RFID are key to enabling an omnichannel strategy, Nedap reports, and this deployment is expected to enable Under Armour to create a connected shopping experience across all consumer touchpoints. Inventory visibility, alignment of demand and supply planning functions, and investments in channel-agnostic technologies are critical to meeting consumers' needs, the company adds, and RFID has allowed the firm to make data-driven decisions.
Under Armour selected iD Cloud due to the solution's scalability and interface, Nedap reports. "We are proud to be selected by Under Armour as their global RFID partner," said Oscar van den Broek, Nedap Retail's managing director, in a prepared statement. "What started as a collaboration on RFID-based loss prevention a few years ago has grown and intensified toward a strong partnership. Our common objective is to make merchandise simply available and eventually build a supply chain that moves flexibly with changing consumer behavior. We are a perfect fit with Under Armour's unique approach, truly crossing boundaries in modern retailing."
"At Under Armour, we are focused on growing our direct-to-consumer distribution channels," added Bob Neville, the company's VP of global retail, in the prepared statement. "With that in mind, it is crucial that we invest in solutions that will improve the experience of our target consumer, the focused performer, when [they are] shopping at Under Armour. We don't see RFID as a 'nice to have'—we see it as vital to bringing the retail experience to the next level. We are excited to partner with Nedap to bring this to life in our stores around the world."
Semtech Intros LoRaWAN Integration for Arson Metering Solution
Semtech, a supplier of analog and mixed-signal semiconductors and algorithms, has announced a collaboration with  Arson Metering. The Spanish utility metering systems provider is utilizing Semtech's LoRa devices and the LoRaWAN standard for its new smart gas-metering sensor solution. With LoRaWAN connectivity, the companies explain, sensors can detect dangerous levels of methane in gas, wirelessly send a notification to a mobile device and immediately shut off a gas supply. The solution can read all types of water and gas meters from all manufacturers, the partners report, and the sensor can work with all types of metering technologies.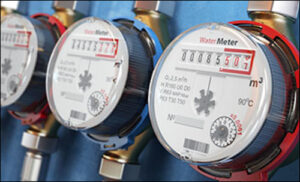 "We have demonstrated that LoRaWAN is is the ideal Internet of Things (IoT) solution in Spain," said Amador Martínez, Arson Metering's CEO, in a prepared statement. "With LoRaWAN, our sensors can provide accurate and immediate gas usage information, keeping customers safe while also helping them reduce utility usage. Currently, Arson Metering has deployed enough LoRaWAN gateways, powered by solar panels and long-life batteries, to ensure network availability full time. In addition, the flexibility of the LoRaWAN network is allowing for secure transport of all the different protocols required by a variety of gas meters."
In conjunction with Arson Metering, Spanish gas provider  Nortegas has tested the use of LoRaWAN to provide reliable connectivity to end customers. Through the integration of LoRaWAN, customers will be notified via a mobile app provided by Nortegas in the event of a situation involving excessive methane concentration. Nortegas can now deploy sensors in homes and businesses to automate gas meter readings on a daily basis, as well as provide secure gas installation with methane and carbon monoxide sensors.
"Arson Metering's successful implementation of Semtech's LoRa devices and the LoRaWAN standard for its smart metering solution with gas safety sensors demonstrates how Semtech's IoT solutions are reliable to protect lives, provide accurate data and are easy to deploy," added Marc Pégulu, the VP of IoT product marketing and strategy for Semtech's Wireless and Sensing Products Group, in the prepared statement. "Improving smart utility metering showcases Semtech's ongoing commitment to create a smarter and greener world through IoT technology."
Renesas Develops New Write Technologies for IoT Applications
Renesas Electronics, a supplier of semiconductor solutions, has announced the development of two technologies designed to reduce the energy and voltage application time for the write operation of spin-transfer torque magnetic random-access memory (STT-MRAM). On a 20-megabit test chip with embedded MRAM memory cell array in a 16-nm FinFET logic process, a 72 percent reduction in write energy and a 50 percent reduction in the voltage application time were confirmed, the company reports.
The new technologies are a self-termination write scheme with slope pulse application, in which the write pulse is automatically and adaptively terminated due to write characteristics of each memory cell, and a write sequence to optimize the number of bits, to which write voltage is applied simultaneously. Combined, Renesas Electronics reports, these technologies make it possible to reduce the power consumption and increase the speed of write operations.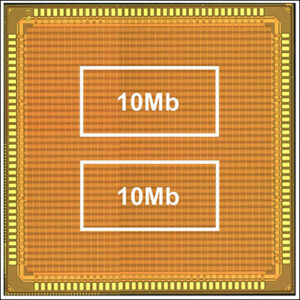 "With the spread of IoT technology in recent years," the company explained in a prepared statement, "there has been strong demand for reduced power consumption in microcontroller units (MCUs) used in endpoint devices. MRAM requires less energy for write operations than flash memory and is thus particularly well suited for applications with frequent data updates. However, as demand for data processing capability surges for MCUs, the need to ameliorate the tradeoff between performance and power consumption increases. Therefore, further power consumption reduction remains a pressing issue."
Binary data is stored in MRAM by using the high-resistance state (HRS) and low-resistance state (LRS) of magnetic tunnel junction (MTJ) devices to represent values of 1 and 0, respectively. Previously, Renesas reports, a self-termination write scheme has been proposed to reduce the write energy and voltage application time, by detecting the write completion through monitoring the memory cell current during fixed write voltage application, and automatically halting the application of the write voltage. However, issues related to factors, such as variation in memory cell characteristics and the detection accuracy of the comparator circuit to detect write completion, have prevented the successful implementation of stable and consistent detection of write completion.
To address these issues, instead of applying a fixed voltage during write operation in which the MTJ changes from HRS to LRS in a conventional self-termination write, a slope voltage that rises gradually over time has been adopted. This makes it possible to detect write completion stably and consistently, the company reports. Even when the memory cell current does not reach the detection level of the detector circuit immediately after state transition due to variation in memory cell characteristics and other factors, the subsequent gradual rise in the write voltage increases the memory cell current. This eventually exceeds the detection level, enabling the completion of the write to be detected and application of the write voltage to be halted.
During write operation where the state transition is in the opposite direction, from LRS to HRS, the memory cell current changes from a large to a small current, so write completion detection using a slope voltage pulse is not possible. Therefore, a current source circuit is used to increase the write current in a sloping manner, and write completion is detected by monitoring the write voltage with a voltage detector circuit to determine if it exceeds a pre-set judgement voltage.
Previously, the MRAM write voltage was determined based on the worst bit write characteristics in the memory cell characteristics variation. This meant that a high write voltage was necessary, the company explains, and a charge pump circuit was used to generate it. In order to reduce the area and power consumption of the charge pump circuit, the write unit of the MRAM macro was divided into four or more multiple groups, for example, and each write pulse was applied sequentially. However, this increased the write voltage application time by the number of divisions.
To resolve this issue, Renesas focused on the fact that the write voltage could be reduced substantially by allowing write failure bits of up to 10 percent. First, write voltage is applied simultaneously to all bits in a write unit using a low write voltage generated from IO voltage of the MCU by a voltage down converter circuit. In this step, the self-termination write scheme with slope pulses described in the previous section is used to execute self-termination write operation according to the write characteristics of the individual bits.
Next, write operation is performed to the remaining 10 percent of bits using a high write voltage generated by a charge pump circuit. Since write voltage application completes in two phases with this technique, the overall write voltage application time can be reduced by 50 percent or more compared to the conventional method of dividing the write unit into four or more groups. In addition, for the great majority of bits, this technology does not require a power-hungry charge pump for the write operation, and uses a write voltage obtained by a voltage down converter from an external power supply voltage. Effectively, Renesas reports, this reduces the consumption of write energy.
MicroAI Software Protects IoT Devices from Cybersecurity Attacks
MicroAI, a proivider of edge-native artificial intelligence (AI) and machine learning (ML) software, has announced its MicroAI Security solution, designed to protect critical assets, IoT devices, and industrial and manufacturing systems from cybersecurity intrusions. MicroAI Security is intended to mitigate such attacks with an embedded AI algorithm that can detect, alert and visualize cybersecurity intrusions in real time. According to the company, the software runs directly on edge- and endpoint-connected devices. The algorithm teaches a connected device to self-monitor and provide alerts if anomalous behavior is identified.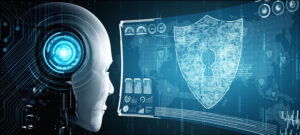 "Zero Day attacks are operationally crippling, and cost millions of dollars for an organization to fully recover from," said Yasser Khan, MicroAI's CEO, in a prepared statement. "Unfortunately, the spread of these incidents is only increasing, and MicroAI Security provides a truly effective approach to detect these attacks."
According to MicroAI, its software uses a proprietary AI algorithm that is small enough in code size and compute requirements to be embedded on almost any microcontroller or microprocessor of a connected device, such as motors, sensors, pumps, medical devices, inspection equipment and automotive entertainment systems. This device-centric approach enables asset protection that is more immediate, more automated and more reliable than solutions that rely on cloud connectivity, the firm explains. MicroAI Security builds personalized, AI-based intrusion-detection models that are unique for each device and deployment.
The software trains and develops a model of what is normal operation for the device and switches to inferencing mode for real-time detection of anomalies or cyber-intrusions. Training and inferencing are completed without human intervention, and MicroAI can detect and identify covert cybersecurity intrusions, including Zero Day attacks. This rapid detection is supported by intelligent workflows that trigger automated alerts and mitigation actions to minimize exposure and damage. Multiple types of attack are mitigated by MicroAI Security, including Distributed Denial of Service, ransomware, phishing and cloud breaches.
Dell, Litmus Partner on IoT-based Smart Manufacturing Solution
Litmus, which offers a platform for Industrial Internet of Things (IIoT) applications, has announced a solution with  Dell Technologies to simplify smart manufacturing at the edge. According to the two companies, the offering combines Dell's hardware and software with Litmus's IIoT edge platform for a scalable edge-compute infrastructure that allows manufacturers to rapidly collect, analyze and act on time-critical data to improve operations.
Dell's Validated Design for Manufacturing Edge with Litmus solution uses Dell EMC VxRail and Dell EMC PowerEdge servers, which provide high availability, AI, ML and high-speed connectivity for manufacturing edge applications, the companies explain. Litmus adds edge data collection, machine analytics, enterprise data integration and application and ML deployment at the edge. Scale is enabled via a centralized edge-management platform that manages all IoT devices and services across all locations from a single point of control.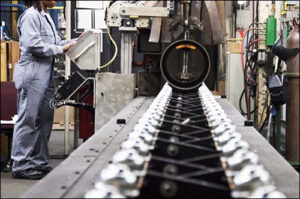 "Our combined solution provides companies with the high-performance edge infrastructure customers need to enable any application from OEE improvement to predictive maintenance with advanced capabilities to ingest, process, analyze and store large streams of data at the edge," said John Younes, Litmus's COO, in a prepared statement. "Dell infrastructure plus Litmus software ensures security, reliability and management for smart manufacturing deployments, allowing customers to harness the power of the edge for real value, to reduce downtime, improve product quality and increase production capabilities."
The Validated Design for Manufacturing Edge with Litmus solution offers connectivity to any industrial asset, the companies indicate, with more than 250 pre-loaded drivers. Prebuilt and custom data visualizations, analytics and KPIs provide immediate insights at the edge, and data can be integrated to any cloud or enterprise system to power applications and feed ML models. The solution is integrated with Dell's EMC Streaming Data platform, which allows customers to use high-speed data persistence and unconstrained data storage at the edge to train ML models without needing to send data to the public cloud.
"Customers are adopting smart manufacturing at rapid rates, but challenges persist around managing and integrating new and existing assets, merging disparate data streams, handling security risks and scaling solutions," adding Gil Shneorson, Dell's senior VP for edge technologies, in the prepared statement. "Through our work with Litmus, manufacturers can now deploy and scale their edge with ease. With real-time data insights, they can make quick decisions to improve business outcomes, like repair equipment before it fails, improve production quality and save costs."