Jul 09, 2019Russian RFID technology company ISBC Group has released a solution known as RFID Paper, which is intended to enable companies to inexpensively print customized RFID labels in-house and on demand, as an alternative to label-conversion machines or third-party service bureaus and the long rolls of tags typically purchased from such businesses. Since its release earlier this year, ISBC's HF- or UHF-enabled paper has been used predominantly to print RFID-based cards and badges. RFID Paper can be printed via HP Indigo printers to produce several rows of ready-to-use RFID tags.
The paper is intended to serve one of the company's largest customer sectors: smart cards that can be used as contactless payment for transportation, access to lifts at sky resorts, or access to loyalty or other services by retail chains. The cards can also be utilized as badges, says Ivan Demidov, ISBC Group's CEO and founder.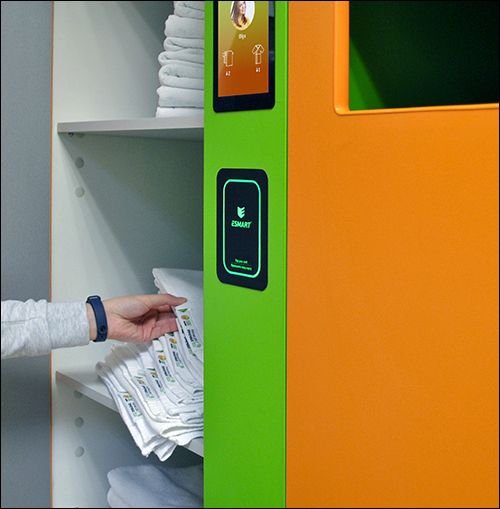 ISBC has 17 years of experience in the contactless smart card market, Demidov says, and also provides other RFID solutions. In many cases, he explains, the company has found that its customers needed a more flexible method to print customized RFID cards, labels or badges as needed, rather than in bulk, generic terms.
For years, ISBC's customers have purchased RFID tags in rolls that came from a limited number of production sites which operate high-value, heavy industry equipment to print and encode the labels. This process meant fast and low-cost access to tags when they were needed was not always possible. "It was clearly impairing the spread and development of the RFID ecosystem," Demidov recalls.
To solve this problem, Demidov says, ISBC created a simple paper solution with RFID chips and antennas built into ready-to-print sheets. "We aim at making RFID technologies as available and affordable as any usual sheet-to-sheet printing," he states. The RFID Paper sheets, measuring 8.5 inches by 11 inches, can be set up for printing according to a customer's particular needs, in order to create tags ready for distribution or use. The paper is certified for use on digital HP Indigo press printers, though it will also work with other traditional digital printers.
Some other companies have developed printable RFID paper, but the paper has not yet become commonplace. There were some technical challenges that ISBC says it had to work around to make RFID tags that could be printed using standard readers. The tags must be flat within the paper, so that they can pass the tracks inside the printing equipment. They also must be able to withstand heating and cooling during the printing process. The sheets should be tolerant of the impact of logistics and storage, as well as able to survive the cutting, embossing, punching and folding equipment used with paper. What's more, the printer ink needs to be able to adhere properly to the substrate.
Meeting all of these standards took a lot of experimental work, Demidov says. "We spent three years and more than a €2 million [$2.2 million] investment just in development of the technology." Although the RFID Paper appears as simple as a standard piece of paper, he adds, "[The] RFID Paper production method is highly complicated, with a lot of our unique know-what and know-how in it." He declines to explain what the engineering has consisted of, but notes, "It comes in highly precise-sized paper sheets with accurately positioned RFID tags inside. The product has been carefully tested by dozens of printing and post-printing processing and is ready for the market."
The company now intends to offer its RFID Paper beyond cards and badges, to include NFC cards, apparel tags, hangtags, greeting cards, certificates and diplomas. The solution not only makes it easier and lower-cost for companies that use RFID tags, but he predicts cost savings can extend to a company's customers as well. The availability of RFID tags at printing houses located near the factories that will be using them makes it easier to implement changes and innovations to tags at a minimum cost, Demidov says, "be it a local dairy producer or a large [factory] with decentralized production facilities."
The RFID Paper's embedded integrated circuits and antennas can be positioned in the paper as requested by a customer. The company boasts that the paper has no visual bumps after printing, and that the antenna positioning accuracy is within 0.1 millimeter (0.004 inch). Initially, businesses are building and then ordering the tags via ISBC's website. ISBC then prints the paper and ships it to them to be cut as needed into tags. When companies order RFID Paper directly from ISBC, they first access the company's ePerso cloud platform, then follow directions to form a printable file in accordance with the location of the UID numbers on a sheet.

The company can select a tag size, though the system is currently set at 325 millimeters by 480 millimeters (12.8 inches by 18.9 inches) as the default array, with 24 labels on it and a pitch of 57 millimeters by 92.5 millimeters (2.2 inches by 3.6 inches). That, Demidov explains, is the most universal dimension to accommodate various types of tags. "For example," he says, "a traditional card is 86 millimeters by 54 millimeters," while apparel labels are 50 millimeters by 90 millimeters, 50 millimeters by 80 millimeters, or 45 millimeters by 70 millimeters. "The only restriction is the one defined by the antenna size."
The company is able to print and encode a batch of 10,000 tags, for instance, based on an order made to the manufacturer's website, with just a couple of clicks. All sheets are pre-tested before being sent to customers, Demidov says. In the future, however, customers will be able to build the paper themselves using ISBC's ePerso S2S printing machinery, which is slated to be released in early 2020. "That will allow printing houses to personalize the labels inside the sheets," he states, "in a way that is no harder than rotor cutting or booklet-maker control."
The sheets can include 13.56 MHz HF tags compliant with the ISO 14443 and 15693 standards, using NXP Semiconductors' MIFARE, NTAG or ICODE chips, or UHF using UCODE 8 chips. ISBC can also enable the printing of combination tags utilizing both HF and UHF technologies. Typically, Demidov reports, white RFID Paper—double-sided, digitally ready and with NFC technology built in—costs around 20 cents per tag, though the cost will vary based on memory, cryptography and other NFC features.
To date, the company has produced more than 4.5 million tickets, apparel labels and boxes using its RFID Paper. "Our customers are implementing digital technologies," Demidov says. "It is not just an educated guess we have. We already feel a strong interested in printing RFID products on demand."
ISBC Group is an international family of companies with a Singapore-based innovation center. Its RFID Paper is developed at the firm's 5,000-square-meter (53,800-square-foot) RFID factory in Zelenograd, Moscow (known as the "Russian Silicon Valley"). ISBC is preparing to open additional factories in Europe and in the United States throughout the next two years in order to meet customer requirements.