Aug 02, 2017Mark Roberti, the editor and founder of RFID Journal, will be among the speakers at this year's Latam Retail Show, to be held on Aug. 29-31 at the Expo Center Norte, in São Paulo, Brazil. Roberti will offer a presentation at 5 PM on Aug. 30 regarding how radio frequency identification technology can benefit retail companies' omnichannel strategies.
In the lecture, titled "How RFID Benefits the Retail Omnichannel," Roberti will address the application of omnichannel strategies in retail. This will include how to deploy the Internet of Things (IoT) concept, based on low-cost RFID technology; how to invest in technology efficiently and achieve a return on investment (ROI), with a focus on tracking products in the supply chain; and how to deliver new experiences to attract new customers and reduce costs.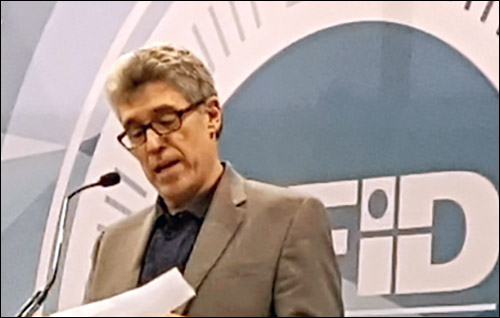 Omnichannel means reaching maximum sales potential, largely serving the interests of customers, including their preferred channel for consumption. These days, the market deals with 21st-century consumers who visit a physical store and use their smartphones to search for products on sale, then compare prices and advantages with online offers from other establishments.
Thus, at the heart of the omnichannel are consumers, particularly young shoppers, who want to shop when, how and with any device they choose, whether in a physical store or on a computer at their home, or buy items by phone and pick them up at a store. This puts enormous pressure on retailers to know what they have, as well as where and when they can deliver goods. Roberti's lecture will explain how RFID technology enables the true retail omnichannel.
Roberti's participation in the Latam Retail Show will be sponsored by the RFID Center of Excellence (RFID CoE), located in Sorocaba (SP), a partnership of HP Brazil with the Flextronics Institute of Technology (FIT). At the Latam Retail Show, RFID CoE will be an associate and exhibitor at the booth of the Brazilian Association of Radio Frequency Identification Industry (ABRFID).
At the association's stand, which will focus on RFID and IoT solutions, exhibiting companies will include Valid, Honeywell, iTag and Moura, among others.