Dec 16, 2015Warren Buffet famously said: "When the tide goes out, you can see who's been swimming naked." His point was that when there is an economic downturn, you can suddenly see the weaknesses in many businesses, which had been hidden by the growing economy. Similarly, shifting customer-purchasing behaviors are exposing some of the weaknesses in retail operations—not to Wall Street, necessarily, but to retailers themselves.
A company called Retail Systems Research (RSR) surveys retailers annually. It categorizes them as "winners" (companies outperforming others in the market) and "others" (laggards and companies between laggards and winners), and asks: "What are the top business challenges retailers face?" In 2012, 72 retailers, two-thirds based in the United States and 44 percent with sales of more than $1 billion, responded as follows: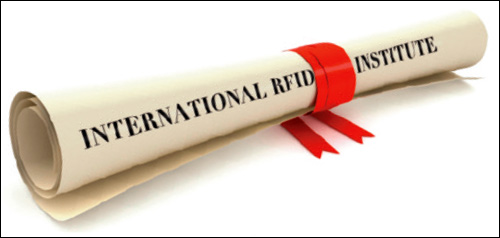 • Need for more consistent store execution/employee productivity (68% of "winners" and 33% of "others")
• Need to improve customer service while holding the line on payroll costs (47% and 39%, respectively)
• Store managers lack information they need on the selling floor—too much time spent in the back room (37% and 17%)
• Lost sales due to store out-of-stocks (32% and 11%)
• Customer dissatisfaction caused by lack of integration between the store and other selling channels (26% and 22%)
For this year's survey, conducted in October, RSR surveyed 91 retailers, 89 percent of them headquartered in the United States. Roughly one-quarter are focused on apparel retail, and another 31 percent are general merchandise retailers. The remaining 44 percent sell fast-moving consumer goods, food and health-care products (15 percent); hard goods, home décor or home-improvement products; automotive equipment (19 percent) or other goods (10 percent).
Asked about the top business challenges they face, here is how they responded:
• How we fulfill [orders] has changed due to cross-channel shopping (55% of "winners" and 47% of "others")
• Consumer demand has grown more unpredictable (52% and 43%, respectively)
• Pressure from competitors to achieve same-day fulfillment to consumers (48% and 52%)
• Competitive pressures drive us to create shorter customer order-to-delivery cycles (48% and 57%)
• Long supply chains and new product introduction cycles hamper responsiveness (48% and 40%)
• Uncertainty about variable supply-chain costs (29% and 27%)
• Digital channel growth outpaces store growth, putting new pressures on supply chain (19% and 35%)
Three years ago, most of the issues retailers faced related to store execution and internal problems (need to improve customer service, for example). Today, retailers feel challenged to meet the changing ways consumers shop and to compete with online retailers, which generally fulfill orders accurately and reliably.
More people are buying online, and when they don't like an item, they either ship it back or return it to stores. That's created a reverse-logistics problem for retailers, which have to handle the large volume of returns. In addition, roughly 40 percent of retailers surveyed this year said their stores were not designed for current or projected volumes of omnichannel order fulfillment.
Retailers were asked which customer order-fulfillment processes are "very valuable." The responses show how important omnichannel retailing has become:
• In-store inventory pick for consumer in-store pickup (68% of "winners" and 41% of "others")
• Drop ship from vendor direct to store (68% and 47%, respectively)
• Ship to store from "direct" DC for consumer in-store pickup (65% and 47%)
• Same-day ship (61% and 51%)
• Direct to consumer fulfillment from our DC (61% and 51%)
• In-store reservation of inventory for consumer in-store purchase (58% and 41%)
• Same-day delivery (58% and 41%)
• Online visibility into in-store inventory (55% and 56%)
• In-store purchase of online inventory for shipment direct to consumer (52% and 49%)
• Store-to-store transfer for in-store pickup (48% and 34%)
• Drop ship from vendor direct to consumer (48% and 44%)
• Ship from store direct to consumer (45% and 42%)
Most of these responses relate to omnichannel retailing. All require a high level of inventory accuracy. It's no surprise, then, that respondents said enterprisewide inventory
visibility would create the most value for retailers (65 percent of winners agreed, as did 43 percent of others). Real-time updates to inventory transactional systems was seen as next most important (61 percent and 53 percent, respectively), followed by predictive analytics (58 percent and 32 percent).
Pressure from competitors has made retailers acutely aware of their lack of inventory visibility. In the 2015 survey, 74 percent of winners and 75 percent of others said they have inaccurate store inventory data. Roughly two-thirds of winners and three-fourths of others said they have too much inventory in stores, and slightly more than half of both groups said they have too many out-of-stocks in stores.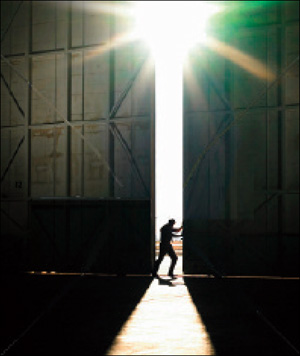 Retailers said they are moving toward real-time transactional systems and boosting returns management. Thirty-one percent said they are investing in enterprisewide
inventory visibility and another 35 percent said they have budgeted for it (see "A Staggering To-Do List").
Yet, it's not clear what kind of inventory visibility they are investing in, because just 25 percent of the retailers said they are rolling out "auto-ID tagging" (that is, RFID tagging) and only 24 percent said they have budgeted for it. It seems retailers would like to deploy software at the enterprise level without fixing their inventory-accuracy problem. But dashboards or other systems that show inventory across stores and distribution centers will not solve the problem. Studies conducted by Auburn University's RFID Lab show that inventory accuracy in most stores is only 65 percent.
Similarly, aggregating erroneous data isn't going to improve omnichannel execution. Thirty-one percent of respondents said they are rolling out distributed order management and 32 percent are rolling out sourcing algorithms for locating the optimal inventory for customer-order fulfillment. But how do you improve these operations if your inventory accuracy is poor?
It appears many retailers still don't understand that the only way to get accurate inventory is through RFID. Studies from the RFID Lab prove that item-level tagging can boost inventory accuracy to more than 95 percent.
While the RSR survey is not comprehensive, it does suggest that RFID adoption may not be as robust as some other surveys suggest. But it's likely retailers will learn they will never be able to meet customer demand via multiple channels without RFID-tagging items to improve their inventory accuracy, and then implementing these other systems. Expect RFID to rise on the priority list in the coming years.