Jul 27, 2004Cajun and Tex-Mex food manufacturer Bruce Foods will soon begin deploying an RFID system at its manufacturing sites so that it can start tagging pallets of goods that it ships. The company, which makes food products under nine different brand names, says it is deploying RFID to meet future mandates from its customers, including Wal-Mart and the U.S. Department of Defense. Although Bruce Foods is not among the top 100 suppliers that have to meet either organization's January 2005 mandate to put tags on shipped cases and pallets, Bruce Foods says it wants to be ready to meet its customers' RFID demands when they do come.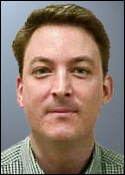 The first phase of the company's RFID deployment involves replacing its existing transportation and warehouse management systems with applications from RedPrairie, a Waukesha, Wisc., provider of supply chain management applications. Bruce Foods will implement RedPrairie's DLx Warehouse and DLx Transportation applications simultaneously at its New Iberia, La., site in mid-August and will roll out the system across its other three sites in January 2005. The company has second plant in Louisiana, and also one in Texas and in North Carolina.
"We had been dragging our feet on replacing our WMS [warehouse management system], in part because we were waiting for RFID capabilities," says Patrick Brown, director of purchasing and logistics at Bruce Foods, which is based on New Iberia.
For the second phase, Bruce Foods will begin an RFID pilot using its new WMS to tag shipments going to customers who are RFID ready. The pilot will be launched toward the end of the first quarter at the New Iberia site and the deployment will extended to its other sites before the third quarter 2005. "We need to get this all in before our busiest times during the third and fourth quarter," says Brown.
The food company will also use RFID Igniter, an application for RFID pilots that manages the printing, reading and tracking of RFID tag-embedded labels. RFID Igniter will enable Bruce Foods to simultaneously manage data from bar codes and RFID tags and to transmit advance ship notices (ASNs), an electronic form that describes the contents and shipping instructions in an order, to its grocery retailer and food service distributor customers.
Bruce Foods is turning to RedPrairie and RedPrairie's RFID hardware partner Intermec Technologies, as well as its own IT staff, to manage the deployment of its RFID-enabled system, which will be limited to tagging loaded pallets before they leave the company's plants.
The company believes that the pallet-tagging system should be a relatively quick process to get up and running, but that the company could face complications ensuring accurate reads of tagged cartons on loaded pallets. "Current RFID technology has issues working with metal and liquid products, and everything we do is either in metal or in liquid," says Brown.
The company has no immediate plans to use RFID in its own operations aside from tagging shipments, but it says it believes savings from deploying the new transportation management system, which will not be RFID-enabled, will cover the additional cost of tagging its outgoing pallets. Much of those savings, the company believes, will come from the ability to automatically post its shipping requirements on the Internet for its approved carriers to view and bid for.
The company says it has yet to calculate the numbers of pallets that will be tagged in its pilot at its New Iberia plant, but expects to eventually deploy up to three RFID label printer-encoders at each location. The RFID labels will carry a single EPC number and will be manually applied to loaded, ready-to-ship pallets.