Sep 23, 2019Business college HEC Montreal's student association, L'Association Étudiante des Hautes Études Commerciales (AEHEC), has improved its school event processes with an RFID-based solution that enables it to eliminate cash payments. With the RFID-based system, first deployed three years ago and upgraded this year, students can access events via their smartphones and make payments onsite using an RFID card. The Connect&GO Near Field Communication (NFC) solution has made entry faster and food and beverage queues shorter, while there is no need for anyone to manage cash for the student association, says Ian Perreault, AEHEC's secretary and treasurer.
AEHEC hosts dozens of events throughout each school year, including parties, concerts and movies. The organization serves more than 4,300 students. Traditionally, individuals had to pay for events and concessions with cash, but three years ago the college moved to a cashless system that required individuals to purchase and then scan a services card upon arriving at an event. That process was still time-consuming and allowed for errors, however, so the school began working with Connect&GO to create a better solution. The system was taken live at the beginning of the fall semester.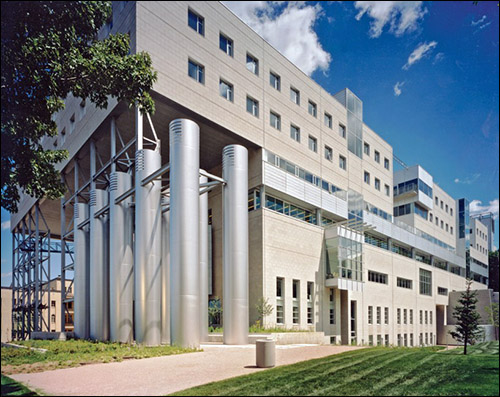 Connect&GO is a Montreal-based RFID company that specializes in ticketing, access control, cashless payments and experiential activations. It acquired ticketing solutions firm Dator earlier this year and is now providing full solutions that can include everything from ticket sales to access and payment onsite. Most recently, says Anthony Palermo, Connect&GO's co-founder, the company has been demonstrating how a holistic solution can be used for repeat events on a small scale, by offering the technology to universities as well.
"University opportunity is very different from everything else we've done," Palermo explains. Unlike a commercial site with a daily flow of customers, a college school year includes periodic events, with recurring attendees all using a payment system at a small scale. The most recent event held at HE Montreal attracted approximately 1,500 attendees, he reports. With the new system, onsite payments for concessions are accomplished via the NFC-enabled card, while access for ticket-holders can be granted via guests' cell phones.
At the beginning of the school year, each student receives a services card for use at any of the approximately 30 events throughout the year. The card comes with a built-in NXP NFC chip with a unique ID number encoded on it, which is linked to the individual's identity and cash account on a cloud-based server accessible via the HEC app. A student can set up the card by transferring funds from his or her bank account or credit cart to the prepaid virtual wallet account linked to that card. He or she can then use the site to add to the account balance, as well as add medical information and emergency contacts.
Student volunteers at each event are equipped with an Android device with a built-in Caterpillar CAT S60 NFC reader, provided by Connect&GO. Caterpillar's devices are rugged for use at events like these, Palermo says, adding, "In our business, we want something that's not going to break."
At the entrance, the volunteers tap the reader against the card or the ticket-holder's phone in order to capture that individual's account information. To make a purchase, a visitor presents the NFC card to the point-of-sale (POS) reader, which updates that person's account balance by deducting the amount owed and storing that data in its firmware. This can be done even if the reader does not have an Internet connection.
As soon as the device synchs with the software (either at the end of the day or when it gains online access), all deposits are collected from it. In that way, the payment system is not reliant on a robust Internet connection. That provides a key benefit over other systems that rely on a connection to a database for purchases, Palermo says. A user who has emptied his or her prepaid account can top up the balance online by simply accessing the app via a mobile phone and following the prompts to deposit more money in the account, with this information written to and stored on the card.
Next month, AEHEC will deploy a self-serve RFID card dispenser provided by Connect&GO. Students will then be able to receive their cards directly from the dispenser and use the same machine to top-up funds on existing cards. While older generations still enjoy using cash in North America, Palermo observes, those in Generation Z are happy to go cash-free. Access is simpler for attendees, while the association doesn't need as many volunteers or employees that would otherwise be required to handle cash.
In the meantime, Perrault says, the most recent 1,500-attendee event enabled the receiving and processing of all attendees without cash within about 40 minutes. That represents a considerable time reduction from the previous system, he notes. Connect&Go provides ticketing solutions for resorts, spas, zoos, ski hills and family entertainment centers, he says, stating, "This is the first time our technology is being used on a university campus."