Raghu Bala is CEO, NetObjex Inc based in California USA.  He is an experienced technology entrepreneur and is an alumnus of Yahoo, Infospace, PwC, and has had 3 successful startup exits.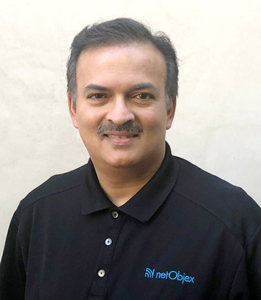 Mr. Bala possesses an MBA in Finance from the Wharton School (University of Pennsylvania), an MS in Computer Science from Rensselaer Polytechnic Institute and a BA/BS in Math and Computer Science from the State University of New York at Buffalo.  He is Ex-Columbia University Adjunct Lecturer, currently tutoring MIT courses in AI and Blockchain on the GetSmarter platform.  He is a published author of books on technical topics and is a frequent contributor online.  Mr Bala has spoken at several major conferences worldwide including Asian Financial Forum in Hong Kong, Global Foreign Direct Investment Conference in Sydney, Blockchain Malaysia, IoT India Congress, Google IO, and several more.
His current areas of focus include Product Development, Engineering and Strategy in the businesses or SaaS offerings related to Decentralized computing, Distributed Ledgers, IoT, and Artificial Intelligence.  His domain knowledge is vast including Automotive, Retail, Supply Chain & Logistics, Healthcare, Insurance, Mobile & Wireless, and more.