Mar 30, 2020Cellr, an Australian startup company, is developing a technology to combat the counterfeiting of wines and prevent fraud regarding intellectual property in this market. According to the company's data, such fraud generates losses close to 20 percent of the wine industry's annual $350 billion global turnover.
This announcement was made by Jens Goennemann, the managing director of the Advanced Manufacturing Growth Center (AMGC), and Chris Braine, Cellr's director and co-founder. AMGC aims to transform the Australian manufacturing sector to become more competitive globally and generate new jobs. The product will use a blockchain system embedded in the bottle cap, which will allow buyers to verify the authenticity of the products they buy via cell phone. Cellr's innovation is built into the cork, allowing buyers to use their phone to confirm a wine's origin, verify its producer, and receive promotional and brand messages.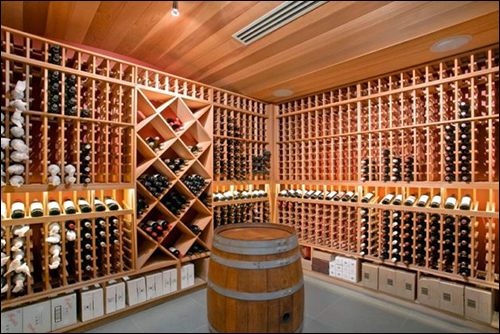 Co-financed by AMGC, part of the Australian government's industry growth initiative, and jointly developed with Portavin and South West Development, the product is expected to result in the creation of up to 22 functions in the areas of electronic engineering and sales, marketing and administration jobs in Western Australia. In total, the company expects the technology to generate more than $10 million in revenue.
Cellr's technology uses Near Field Communication (NFC) and radio frequency identification (RFID) to create value across the global supply chain, from production to consumer, in the areas of automated inventory tracking, management and authentication. It offers a low-cost solution to combat product tampering, the company reports, and replaces older, manual inventory-management systems with an automated solution.
In addition to anti-tampering and provenance features, Cellr has developed a customer-engagement feature for consumers through a downloadable application that allows shoppers to scan a product from anywhere in the world and engage with the brand. The Cellr platform allows brands to instantly support a consumer promotion, globally or locally, by activating a set of previously recorded NFC chips and linking them to online promotional content. The system eliminates the need to produce custom codes, special packaging and delivery times to prepare for a promotional campaign.
"By creating caps with NFC-enabled technology that are directly incorporated into the bottling line," Braine says, "we offer wine producers a hands-free solution to create [digital birth certificates] that can be recovered by the consumer, whenever you want, while eliminating the guessing game of the authenticity of a product from your routine." He adds, "The technology is simple to use and simple to install, and it solves a growing problem that is not only in the wine sector. For a marketing platform, the ability of brands to engage directly with consumers and serve them with content, competitions or product support is invaluable."
Mick Mickel, Cellr's director and co-founder, says, "The global supply chain will be able to use advanced inventory-management features to reduce manual effort through automated inventory control." This, he explains, is one of the additional benefits of Cellr's technology. Although the engagement platform is free for consumers, producers and the supply chain will pay a small fee to unlock all of the features and functionality offered. The list of features will constantly change as the Cellr team continues to expand the network with new producers from around the world.
"Cellr's smart bottle caps are further evidence of advanced technologies that enable manufacturers to turn challenges into opportunities," Goennemann states. "The ability to protect your product and brand, and to still engage with consumers at the point of purchase, is an advantage for everyone. Cellr's technology has infinite applications in a wide range of sectors in addition to beverages, allowing end users to check products, search for more information or, over time, be linked to support data for the product they are buying."
"That's proof that Australia can—and continues to—manufacture world-leading solutions," Goennemann says. As a government, he adds, "We are committed to supporting local companies to adopt and adapt technologies to solve industry problems, as well as build the economy and create jobs." According to Braine, Cellr's platform automates a cellar and monitors product movements. "The system provides real-time updates on a multitude of data points," he explains, "so that our customers can make their establishments more efficient and profitable, eliminating manual, expensive and time-consuming tasks."
According to Braine, Cellr brings together a technical solution created using tailor-made RFID technologies and combined with a sophisticated visual platform. "We also offer a market that allows restaurants to optimize inventory volumes and the main product lines," he says. "As a restaurant changes direction—in other words, its menu—it can react quickly and precisely to changes in the dynamics of its customers." Through an integrated platform, the solution offers a winery's owner visibility into how a company is doing. "Cellr's platform becomes the [must-have] product for any establishment that seeks to optimize its business performance and customer experience."