Jul 13, 2015New Hampshire's Gunstock Mountain Resort is employing a Bluetooth Low Energy (BLE) beacon solution provided by Adored to communicate with, and market to, its guests, as well as to those who have never visited the mountain. The system does this according to each person's location, which helps to identify his or her interests.
Adored's beacon-based loyalty app enables cafés, restaurants, retailers, arenas and other businesses and brands to market to customers via their phones and tablets, based on their anonymized shopping history and location. The app is available for Android and iOS platforms, and can be downloaded at the Google Play and iTunes websites.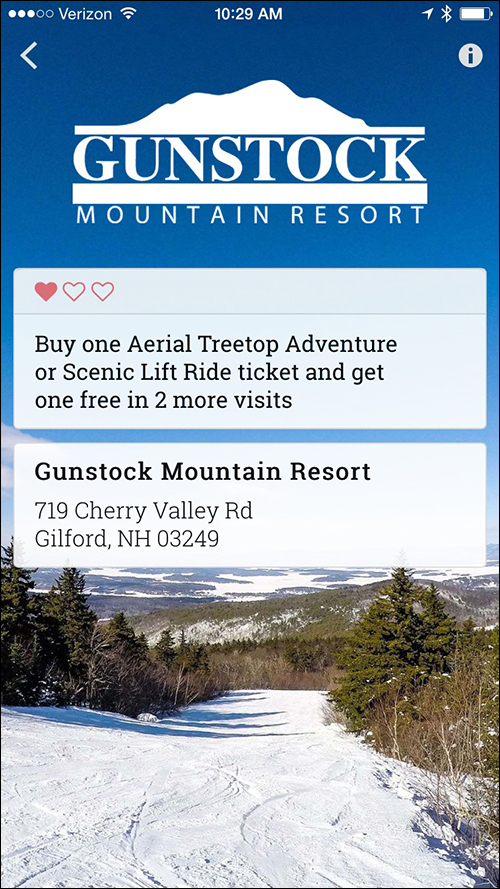 The technology is intended to replace loyalty cards, punch cards and e-mail marketing, by providing consumers with loyalty points based on their visits to a particular place of business. According to Adored, its solution differs from many loyalty programs and beacon-based apps because it delivers promotional offers according to a user's behavior, not identity or demographics.

For instance, if an individual uses the Gunstock ski lift for the beginners' slopes, the Adored software assumes that guest is a beginning skier and thus tailors promotions geared to someone with beginning skiing skills—offering a free ski lesson, for instance. If the Adored app has detected that individual's phone most often within a community many miles from the resort, such as in Boston, the system can also identify that he or she is a tourist rather than a local. It can then send promotions that would be of value to such a person, such as a weekend discount rather than something on a weekday.
All of this is intended to help Gunstock, as well as other businesses using the app. Ski resorts offered one of the early use cases that Adored's founders considered when launching the company in October 2014, says Cory von Wallenstein, Adored's CEO and one of its three co-founders. Von Wallenstein recalls visiting four resorts, all of which told him that they had found developing their own app for engaging customers to be a marketing mistake. "They could not deliver enough value to get the app installed and keep it installed on a consumer's phone," he says. They indicated that they needed an app able to provide real value for guests, generate more targeted offers and be useful off-location as well, in order to maintain the high engagement that would have them ready to use it the next time they visited the resort.
"When Cory came to us, we had been looking at beacons but didn't have the software," says Bill Quigley, Gunstock's director of marketing and sales. "We're already terribly engaged with our guests," he says, noting, for instance, that Gunstock offers targeted e-mails to consistent guests and customers. The resort had also offered an app, but that gained little traction. "There are tons of apps out there," he states.
Therefore, the resort opted to try the Adored app, which offers a much larger following (it has had 10,000 downloads to date), since consumers can use the app at a variety of locations, not just in ski areas. By becoming an active member of Adored, von Wallenstein predicts, the resort will have access not only to existing guests, but to potentially new visitors as well. Since only about 10 percent of those 10,000 app users may be skiers, Gunstock could market to non-skiers, too, based on their behavior. If an individual visits an active outdoor brand store, for instance, and then a coffee shop, Gunstock could offer him or her a coupon for a zipline tour at the resort during summer months.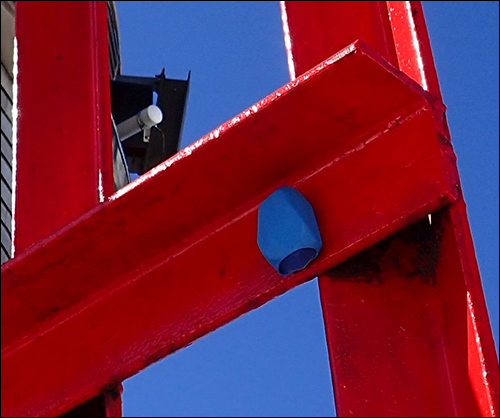 For three weeks in March 2015, Gunstock and Adored piloted the app on the mountain, encouraging visitors to sign up for the app and offering such incentives as a discounted lift ticket for another day. About 200 people downloaded the app during the first weekend, about 5 percent of whom redeemed the lift ticket. Those were encouraging numbers to start with, von Wallenstein and Quigley felt. However, Quigley says, he also saw value in smaller offerings, and so the pilot included $1 off the price of a draft beer at the resort's restaurant. The redemption rate on the beer discount was 150 percent, he reports, meaning that people came back for more.
The beacons are installed at the lifts and restaurant, and remain there now, over the summer, continuing to collect data from those who have downloaded the app. Quigley hopes to begin using the technology to target non-skiers, as well as its existing customers, for the upcoming ski season. If there are only 1,000 skiers among the 10,000 consumers who have downloaded the app so far, he says, "I want those 9,000 people who aren't traditional skiers." But he wants to offer incentives and coupons that are of value only to those individuals who seem, based on their behavior, to be interested. "They've honored us by letting us in the phone in their pocket," he says, adding that his goal is to ensure Gunstock isn't wasting their time with unwanted offers.
Last week, Adored announced that it had raised a $2.3 million round of funding from local investors. That added revenue, the company said, will help the company launch the next phase of its deployments, by improving on the software that analyzes behavior and targets promotions appropriately.
In addition to Gunstock, von Wallenstein says, four other ski resorts will implement the system for the next ski season. The main advantage of the app for consumers, he notes, is that they retain complete anonymity. "No account is created," he explains, "There's no e-mail address, gender, age," simply the beacon-based location data being collected with regard to a unique ID number.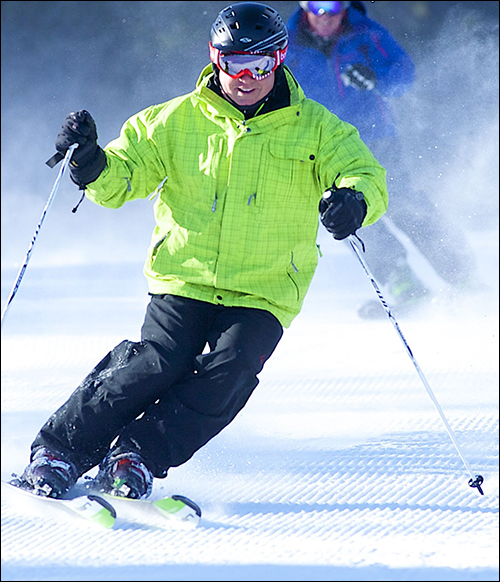 According to von Wallenstein, the Adored solution comes with beacons supplied by a variety of vendors, including Estimote.
A total of 65 cafés, theaters, hockey arenas and other businesses in the metro Boston and New Hampshire areas are already Adored adopters, von Wallenstein reports, and he expects to have 250 businesses participating by the end of this year, primarily in the Boston area. The results to date include quick-service locations increasing their average visits per week by 20 percent, as well as dining establishments converting 20 percent of their casual customers into regulars. The solution is being offered as a monthly subscription, at a rate that varies according to the size of a business, ranging from $200 to several thousand dollars per month. That fee includes the beacons.