Jun 19, 2019A child, when born, changes our whole world. Many call it the most life-changing experience ever. A baby's birth is equal to allowing a piece of your heart to walk independently out of your body. For such a precious being, we take all the steps to ensure its safety and security. Our ever-changing world makes child safety the number-one concern for any parent. Roads, malls, gardens, schools and even our own homes—nothing is 100 percent secure. The reasons and the degree of danger to a child may vary from one to the next, but they are always present.
A matter which requires immediate attention finds solutions with the help of the Internet of Things (IoT). This innovative technology has come up with multiple solutions. While tracking devices such as wearables enhance child safety, they are not the only option available for alert and concerned parents. For any parent wondering "How would an IoT-driven solution work for my child?", read on.

As a society, we have evolved technologically. But that does not mean that we should hand over a cellular device to an infant. To begin with, that would be impractical and a tad excessive. We would be raising tech-obsessed teen zombies who would emerge only to feed themselves and charge their devices.
IoT devices, on the other hand, surround a child and make his or her safety a hassle-free endeavor. As a bonus, these devices exist in the background and do not distract kids from their regular activities. Children can enjoy their childhood with activities like playing outdoors or indoors, as well as studies and art. Many IoT devices now come in the form of wearables of different types, and they share real-time data to an individual concerned with activities, including information required in the unfortunate case of an abduction, as well as the child's location and health condition. They can also indicate a toddler's fall and bowel movements, and more.
Amber Alert: Now Technically More Savvy
Kids, preteens and teens, no matter what their age is, commute to and fro; from school or college to extracurricular classes, it's a matter of concern. For any parents, it is a priority to ensure the safe commute of their ward. In the extreme case of kidnapping, Amber Alert often comes to their aid. But, with IoT-enabled wearables, this mammoth task becomes a bit easier for the agencies involved.
One worry that parents may have about IoT-enabled wearables is, "How safe are they for my child's body?" IoT-driven devices are created with utmost care. No risk of radiation or other harmful vibration will affect a child. His or her welfare, either in or out of a safe environment, continues to be a priority.
How Else Can IoT Devices or Wearables Help a Child Stay Safe?
IoT-enabled child-tracking devices continue to reach new heights. Several devices come in different shapes and size that fit the situation well. No two human bodies are the same. IoT companies have launched clips, wearables, identification cards and more. With the continuous research on IoT device development, such devices have now become far more compact and comfortable in terms of weight.
With the smart utilization of a built-in loop, IoT devices could be attached to shoelaces, belt loops, buttonholes or shirt tags. With the unbending combination of Bluetooth and GPS, IoT-enabled tracking devices allow a missing or troubled child to be attended to immediately. As a parent, one can even use smartphone applications to set up geofencing around specific locations. Once a child leaves or arrives at a specified location, the parent would receive a check-in alert. Moreover, the system could notify the nearest police station as well.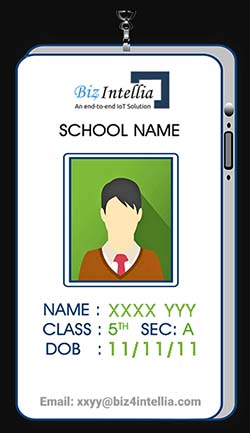 With wristband wearables, parents can now stay in touch with their children. This not only keeps parents relaxed, but also gives kids more freedom. This becomes possible because IoT-enabled wearables contain a SIM card that generates superior connectivity. These wearables are preprogrammed by parents with significant contact numbers. Plus, the identity cards that schoolchildren carry on a regular basis also contain tracking sensors. Such devices are pre-programmed; they're accurate, secure and easy to use; and they feature geofencing.
It needs to be mentioned that monitoring an individual child is crucial. With these devices, understanding the requirements of a special child through real-time alerts is possible as well. Children who have experienced extreme emotional trauma, who have a mental disorder or who take medication for same tend to have aggressive urges. They typically lose their cool and fidget at the drop of a hat. Their anxiety might not be detected in time, resulting in episodes of emotional outbursts of an unimaginable level. These behavioral changes can be monitored and identified via IoT devices and sensors.
Child safety is a crucial aspect that must not be compromised at any cost. A single misstep can change the life of a parent or child. With growing expenses, it becomes critical for both parents to work. In such scenarios, the parents have the additional stress of keeping tabs on the whereabouts of their child. Their absence makes it a must for them to be alert for their child's needs. IoT devices are the answer for such parents, making them a technological wonder of our ages.
Technology upgrade is the need of the hour. For parents, upgrading themselves to the latest technology in order to protect their children is paramount. Now, we have IoT-driven child-tracking solutions which generate real-time data about a kid's location. In the event that a child is late arriving at a particular location or is missing, his or her parents can take immediate action. The child's last location can be detected and an alert can be sent to both the nearest police station and the parents. Irregular health conditions, a toddler's fall, or a child's heart rate or activities can be detected via this technology.
Safety was never this effortless before. Now, all parents can breathe easily and give their children the space required for their social and personal growth.
Sanjeev Verma is the founder of Biz4Intellia, one of the leading IoT development companies in the United States. He is extremely passionate about the Internet of Things and explores the possibilities unleashed by the IoT on a constant basis. At Biz4Intellia, Sanjeev's concrete focus is on building a rapid growing, market-driven organization that delivers influential IoT business solutions.