Jan 29, 2018Activa-ID, a subsidiary of Saint Paul Labels, has launched what it calls the IoT Place project. IoT Place, the company indicates, is intended to encourage the use of new technologies for the Internet of Things (IoT), automation and interactivity in Brazil.
According to Luciana Cabrini, Activa-ID's CEO, "IoT Place is an innovative and audacious project that brings new equipment to Brazil and builds new customized environments with RFID [radio frequency identification], M2M [machine-to-machine], IIOT [Industrial Internet of Things], IoT, Industry 4.0 and NFC [Near Field Communication], among other innovative technologies. "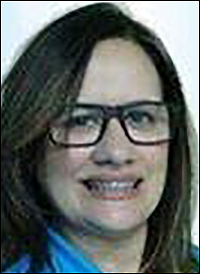 The project aims to demonstrate the applications of technologies, Luciana says. "Some of the objectives that Activa-ID has been working hard to fulfill here in Brazil," she explains, "are to train integrators and to encourage software development and automation companies to develop software and middleware, in order to meet the new demand and the need to control new hardware and imported equipment."
To demonstrate technologies designed to provide traceability, communication, connectivity and the IoT, for instance, the company prepared specific rooms for each. The Smart Retail and Self-Checkout environment, for example, is based on RFID and demonstrates how to streamline item sales using radio frequency identification tags. There are also demonstrations of inventory control and an anti-theft system.
All of the technology is integrated and features Alexa, a virtual assistant that answers voice commands in English, and allows users to manage lighting, air conditioning and ambient music systems. Soon, a virtual taster will allow an individual to visualize items of clothing on his or her body, as though he or she were actually wearing them.
Another demonstration technology is Bluetooth Low Energy (BLE), by which beacons are strategically spread throughout a store. The devices will be used to share promotions regarding items displayed in the store when a user approaches those products physically. To enable this function, a customer must have installed the app from the store on his or her smartphone. "All environments use GS1 standards," Luciana states.
The initiative has several partners, including RFID technology providers Zebra Technologies and Alien Technology. It has also teamed up with RFID Moura, which provides solutions for manufacturing, logistics, retail and smart shopping; Think Asset, which offers a platform that can be integrated with automation technologies, RFID and beacons; InovaCode, which supplies an inventory solution for small and medium enterprises; TopCode, which has a system for warehouse management; and Ideas Farm, which provides systems utilizing Near Field Communications (NFC) RFID technology.