Jun 17, 2013As we reported last year, a patent-licensing company called Round Rock Research is suing end users of RFID technology, including American Apparel, Dole Food, Fruit of the Loom, Hanesbrands, JCPenney, Macy's, PepsiCo, Gap, VF Corp. and Walmart, for infringing on 10 U.S. patents relating to the use of ultrahigh-frequency RFID. On Apr. 5 of this year, the attorneys for Round Rock and all the companies being sued submitted a Joint Status Report to the U.S. District Court for the District of Delaware.
The status report reveals little new information. The judge suspended the legal proceedings pending a reexamination by the U.S. Patent and Trademark Office (USPTO) of 10 patents held by Round Rock and requested a status report every six months. The USPTO has finished reviewing four of the 10 patents and declared them valid. This does not mean anyone infringed those patents. It simply means there was no "prior art"—no existing invention—that would render those patents invalid.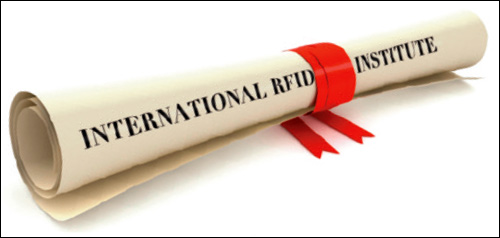 The status report says, "In view of the continued reexamination proceedings for the remaining six patents-in-suit, the parties do not request lifting the stay at this time. Round Rock reserves its right, however, to request lifting the stay upon further completion of the reexamination proceedings." The next status report is due Oct. 4, though it is not clear when the USPTO will complete its review of the remaining six patents.
Meanwhile, leading providers of RFID technology are taking steps to address the issue. Checkpoint Systems has signed an agreement with Round Rock to license the patents. The terms of the agreement have not been disclosed, but sources say if a company purchases hardware and software through Checkpoint, Round Rock Research will not sue them for patent infringement. IBM is covered under the terms of a previous settlement with Round Rock.
In the short term, the deal gives Checkpoint a competitive edge with retailers seeking to take advantage of item-level RFID. According to one observer, within three months the other major companies focused on selling RFID systems to retailers will be forced to settle.
Checkpoint's decision to settle with Round Rock could pressure other companies to do likewise, but Avery Dennison, Impinj, Motorola and several other RFID providers have teamed up to fight the Round Rock lawsuit. The companies declined to discuss their legal strategy, but a patent consultant says it's likely they are aggressively researching prior art to try to invalidate the patents. "I'm sure they have some very smart people working on this," the consultant says. "And they have the advantage that they know the technology inside and out, so if there is prior art, they will likely find it."
End users, too, are taking steps to address the issue. In March, Walmart sent a letter to suppliers tagging products for the retailer to inform them it was "curtailing its EPC program pending resolution of the existing litigation." Walmart said it planned to "defend the lawsuit vigorously."
RFID Journal has learned that some companies tagging auto parts for Walmart have been told to stop tagging individual items. Companies that were putting tags on individual jeans and basics continue to do so, though it is not clear whether Walmart is reading the tags and using the data gathered from them.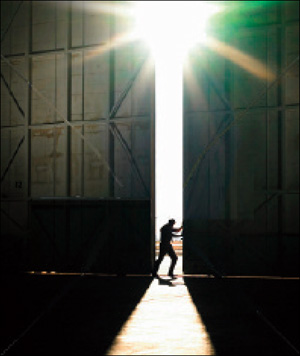 Some in the industry have been surprised by Walmart's actions, particularly given how fervently the retailer championed RFID in the past. RFID Journal believes Walmart took this stand because Round Rock is seeking a percentage of the benefits the retailer achieves by using RFID, rather than a straight licensing deal. Walmart was sending a message to Round Rock that it would rather forfeit its use of EPC technology than pay a percentage of the benefits. In addition, losing the case would make the world's largest retailer a prime target for holders of other technology patents—RFID and otherwise—to seek a percentage of the benefits. The letter was a preemptive attempt to let all patent holders know Walmart won't use new technologies if it would be forced to share the rewards.
It's hard to say how this case will be resolved. But one of two outcomes is likely. Either the Round Rock claims will be thrown out, or the RFID technology providers will negotiate a royalty with Round Rock, allowing Walmart to reinstate its EPC program.
Unlike Walmart, most end users of the technology have not been dissuaded from moving ahead. Macy's has said Walmart's decision to curtail its EPC efforts will have no effect on its RFID program. American Apparel continues to roll out the technology, as do many other companies.
In early June, President Barack Obama issued several executive orders and proposals aimed at reducing frivolous lawsuits. But companies in the United States understand that lawsuits are part of doing business, especially when it comes to adopting new technology. Regardless of how the Round Rock case is resolved, it will not be the end of the legal issue. As one patent consultant tells us, there are many other parties that hold RFID patents. "This is going to be part of the business landscape for a while," he says, "as it is with almost all new technologies."