Nov 29, 2011Treehouse Labs, a startup product-development firm based in Austin, Texas, is releasing a wireless technology solution that enables an Apple iPhone to locate items or individuals via the use of the company's BiKN (pronounced "beacon") platform, which includes an iPhone application, an RFID reader built into a case that snaps onto the phone, and battery-powered 2.4 GHz RFID tags that could be attached to people or things. With the consumer applications, users can utilize their phone to send alerts, locate persons or objects, or set up a virtual leash. The solution is set to be formally launched and displayed on Jan. 8, 2012, at the Consumer Electronics Show (CES). The tags are made with NXP Semiconductors' JN5148 transponder chip, which complies with the IEEE 802.15.4 standard.
The BiKN consumer app is just the beginning for this machine-to-machine solutions platform, however, says John Howard, Treehouse Labs' CEO and manager. The company is already preparing to test the system in commercial applications, using a prototype developed in cooperation with Chicago-based Shockwave Impact Systems LLC, and slated to be displayed at the CES show. That prototype consists of a sensing system that can be installed in football helmets in order to alert coaches, parents or health-care workers if a player may have hit his head hard enough to cause a concussion. In this case, the tags—using sensor technology provided by Shockwave—would transmit sensor data to a BiKN gateway that could receive information from up to 4 kilometers (2.5 miles) away, and forward it to a Web-based server that coaches, staff members or parents could then access via their smartphones.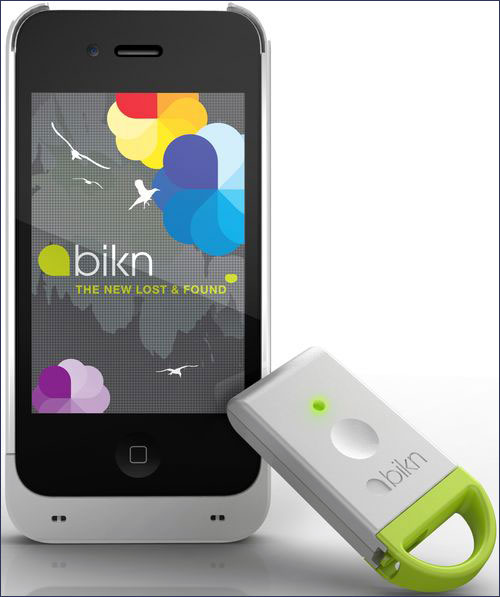 For the consumer app, the company sought an RFID-based solution that would be quick to market and be inexpensive to buy. Treehouse Labs, formed in February of this year, spun off from InMotion Software, a company cofounded by Howard in 2008 that develops and sells gaming applications for the iPhone and iPad. Given InMotion's existing background in developing apps (the company says its apps have been downloaded five million times), Howard says he wanted to provide an app that would enable iPhone users to set up a network between their phone and other objects. To that end, he launched Treehouse with the new company's CTO, Rich Cutler, who has a background in wireless technology as an engineering manager at Motorola.
With the BiKN system, users will be able to purchase a package including a BiKN "smart case," which acts as an RFID reader, as well as tags—currently up to eight tags can be included with the smart case—and an app download. First, a user would place an iPhone into the case, which plugs directly into the phone's 30-pin connector. The phone would prompt that user to download the BiKN app. The user could then set up a network of things or individuals linked to the phone's smart case, by inputting information about what is being tagged, and then reading each tag via the phone case. The BiKN software can display pictures—for example, a photograph of a child, pet or object associated with each tag, and indicating the name of that child, pet or object.
The user would then have three options with the system, Cutler says. He could send an alert to a specific individual by first selecting the photo or icon corresponding with that person, and then pressing a prompt for "page." In response, the tag would emit an audible sound and flash its built-in LED. Whoever was carrying or wearing the paged tag could then act on that alert by, for instance, coming inside from the yard for lunch. Each tag also comes with a button that a user can press in order to locate a missing iPhone.

The second option involves locating a person, animal or thing. For example, the user would first select the icon or photo for that item, such as a set of car keys, and the BiKN software would determine which ID number was linked to that object, search for a transmission from its tag, and use signal-strength and time-of-flight calculations to determine approximately how far that object was from the phone. The software would then prompt the tag to emit an audible alert, and also indicate on the phone's screen the item's distance from that phone. As the phone approached that tag, the system would update the location status, showing the tag's current distance from the phone in feet, for example, as well as graphically depicting the keys and phone, and how far they were from each other.
The third option would be to use the system as a leash, by setting up a perimeter around the phone indicating how far items or people could move away from that phone. For example, if a child or pet wearing an RFID tag were to walk too far away, the phone and the tag would both emit an audible alert. The read range is 100 to 150 meters (328 to 492 feet).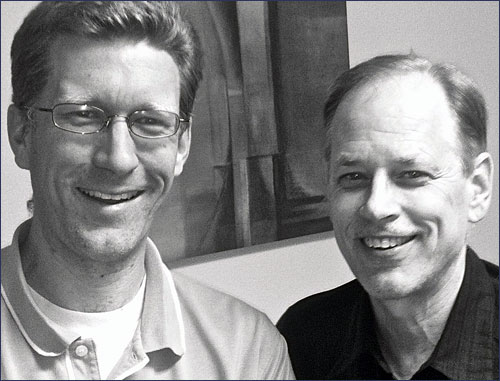 The smart case and tags all come with their own rechargeable batteries. By default, the tags and case send out a beacon at a rate of once every four seconds, but the rates are configurable to improve battery life with less frequent beacons, or to enable quicker tag-location updates by beaconing more frequently. The case battery can be recharged at the same time that the iPhone is being recharged (it can, however, operate even if the iPhone's battery is dead). Typically, the smart case reader must be recharged every two weeks. The phone application indicates if a specific tag will soon need to be recharged by being plugged into a USB port. Cutler estimates that a tag can be used for three weeks before its battery will require recharging.

With the football helmet solution, BiKN tags designed by Treehouse to be attached to helmets would incorporate a shock sensor to detect when a helmet experienced a hard blow. Data indicating a hard impact, Cutler explains, would then be transmitted along with the tag ID number to a gateway provided by Treehouse. The gateway, approximately the size of a sandwich, could then employ a wireless connection, such as GPRS or Wi-Fi, to either a user's database or a Web-based server. Those with smartphones could then receive sensor data about a particular helmet, by logging onto a Web-based server. Although the consumer application for locating or paging tags operates only with iPhones, the gateway-based commercial app could function with any smartphone.
Other commercial applications, Howard says, could include using the BiKN system at nurseries or nursing homes, to help track individuals within the facility; at restaurants, to enable paging for table allocation to diners; and to track assets for law enforcement and other agencies.
In the future, Treehouse may consider making the phone-based BiKN app available for other phone operating systems, such as Android. However, the company is not yet doing so, simply due to the multiple form factors of Android handsets, which are produced by several phone manufacturers (the iPhone has only one form factor).
Although the company declines to provide the cost of the consumer or commercial applications, it reports that the imminent release of those prices (coordinated around the January CES event) will catch people by surprise. "Our focus is on a solution that is quick to market and very low-cost," Howard states, adding that his company intends to reflect the culture found at Apple that is intended to make technology fun and accessible. That, he says, is why the company was named Treehouse Labs. According to Cutler, the name came to him while building a tree house with his own children. The name "illustrates the creative bent we have," Howard explains. "We take an application and make the interfaces fun and easy to understand." The firm currently has more than a dozen patents pending on its technology.