Jan 15, 2018The past year has shown us that those not adopting an Internet of Things (IoT) strategy not only will find themselves behind, but will simply no longer be competitive. IoT devices are driving the way we live, work and play at an unprecedented pace, with no sign of slowing down. In fact, according to IHS, the number of IoT devices will grow to 30.7 billion in 2020, and to 75.4 billion by 2025. Whether it's sensors making driving safer and buildings smarter and greener, or enabling better treatment for stroke and spinal cord injuries through the connection of exoskeleton devices, the potential and opportunity for the IoT is endless.
As we begin 2018, no matter where in the IoT adoption journey you may find yourself, it will be critical to consider the key trends that will impact your journey. As you plan and consider what technology should be implemented, as well as how the technology is managed and integrated, here are five key trends to consider.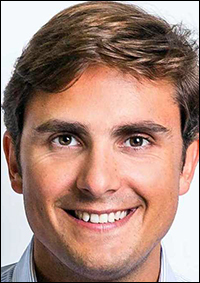 Business Transformation Will Continue to Thrive Through the IoT
Those who are already adopting the IoT see it as mission-critical to their business transformation, and the IoT is allowing them to lead the way when it comes to business-transformation initiatives. As noted in Vodafone's 2017/18 IoT Barometer, 74 percent of companies that have adopted IoT technologies agree that digital transformation is impossible without it. As digital capabilities continue to evolve, businesses that implement IoT solutions during the next year will have a clear advantage.
Confidence Will Increase Around IoT Security Solutions
There's no question that security remains a big concern when it comes to the IoT. Confidence has increased among businesses with large IoT implementations, as they now have the expertise and resources needed to overcome security concerns. These organizations will now view current security measures as enablers that make it easier to push business forward. The coming year will bring maturity for IoT technology and trust will only continue to increase.
The IoT Will Be Vital to Enterprise IT Functions
Most major enterprises have already tightly woven the IoT into the core systems and initiatives that help drive digital business transformation forward. During the upcoming year and into the future, managing IoT services centrally within IT will be critical to supporting digital transformation, especially as the IoT becomes core to millions of business processes within the next five years.
LP-WAN Solutions Will Make IoT Innovation Possible
IoT adopters expect a lot from the future of technology, and new connectivity options like low-power wide-area networks (LP-WAN) will make innovation real. LP-WAN technologies, such as narrowband IoT (NB-IoT) and long-term evolution / 4G, category M1 (LTE-M), allow for increased network coverage over a wide area at a low cost and with very limited energy consumption, making them an ideal solution for adding connectivity in hard-to-reach places. According to analyst firm Analysys Mason, once there is greater awareness and understanding of LP-WAN, there will be a new wave of growth in this area. LP-WAN technologies will begin to open the IoT market to applications that have not previously benefitted from connectivity.
IoT Adoption Will Bring Unexpected Benefits to Businesses
Integrating IoT solutions will bring plentiful benefits, push beyond enabling better data collection and insights, and begin to drive improvements across the business. IoT solutions are already seeing business improvements—from cutting costs, creating new revenue streams and improving productivity to enhancing the customer experience and more.
As IoT implementations grow across operations, additional benefits will be recognized. As you embark on your IoT journey in 2018, consider these trends and how they may impact your overall strategy, implementation and execution.
Ludovico Fassati is the head of IoT at Vodafone Americas.