Defense
The Tobyhanna army depot has chosen WhereNet's Real-Time Locating System to automate the tracking and inventorying of its radar systems.
by Andrew Price | Jan 6, 2005 | News
VeriChip announces IPO; RFID consortium to hold open workshop; Nordic ID rolls out UHF handheld for Europe; RFID maturing rapidly, says report; firms partner on retail RFID solutions; do-it-yourselfers devise tag killer.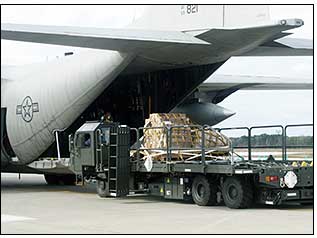 by Mark Roberti | Oct 29, 2004 | News
Shipments will be tracked from four locations in the United States to two air bases in Germany using UHF EPC tags.