The NFC Forum's new roadmap includes five new features that could enable wireless charging options, extended read range, greater data storage for sustainability, and multiple functions with a single tap.
Sep 11, 2023The NFC Forum is looking at a more diverse future as it maps out the applications for its short-range wireless technology, extending far beyond tap-style payments. Some key areas include wireless power, multipurpose tapping, increased range, modernization of device-to-device applications, and expanded data formats. The association is also looking into how NFC can be used for sustainability initiatives, including the Digital Product Passport (DPP) program being launched in Europe to create a unique set of data for every product. 
The Forum spent the past 16 months building a technology road map for the near future development of NFC-based solutions and devices. It also has released an educational paper for product managers covering how to design solutions with wireless charging, says Mike McCamon, the NFC Forum's Executive Director.  
The NFC Forum has over 400 members and serves as an advocate for its 13.56 MHz contactless technology, compliant with ISO 14443. Traditionally the technology has been used predominantly for tap to pay, leveraging the security it offers with its short-read range of a few centimeters. According to a previous survey conducted in partnership with ABI Research, 85 percent of consumers already use NFC for mobile payments. However, other applications are emerging.  
Already The NFC Forum, McCamon says, benefits from its long history. "We have a very stable specification with a very large market share." And the organization has a strategy of working with other associations to build collaborative solutions. "It has been a very thoughtful effort to collaborate with the liaisons and partners we already have," he says, as opposed to competing with other kinds of technologies. Now The Forum has its sights set on new opportunities that could bring value in other segments beyond payments. 
Wireless Charging
While NFC wireless power can currently charge at up to one watt, The Forum is exploring the specification of more power – up to three watts through an NFC connection. The key use cases would be charging a wider diversity of devices, while also reducing charging times for mobile accessories, such as headsets and styluses.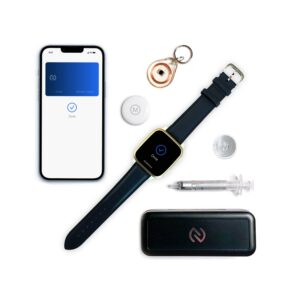 In the case of some devices that leverage a battery for only occasional usage, NFC could provide the power needed by, for example, simply holding a phone briefly against the device to power up a circuit board and then operate the device. 
This could mean devices that could be charged with NFC-enabled phones could be developed in newer form factors or with better industrial design. The NFC Forum expects this feature, currently in development, to have the greatest impact in the access control and wearables market when this specification is completed. 
Multi-purpose Tap
The multi-purpose feature is still in the "use case ideation" phase, says McCamon. Currently, the tap of an NFC phone or card during a payment accomplishes a single transaction – a payment. A multi-purpose tap could accomplish more without requiring multiple transactions. This could include receiving a paperless receipt at the time of payment or gaining loyalty card credits. Another application for retailers could be confirming a shopper's legal age when they purchase alcohol. 
"We know this would affect the way mobile OS providers could enhance their wallets and, of course, the vendors that support that ecosystem," McCamon says.  
Extended Range
Lengthening the NFC read range is still in the research stage, McCamon says, which means it's still pre-use case ideation. "We're trying to understand, based on the existing market of tags and radios, what could we increase our range to?" 
Currently, The NFC Forum has a compliance program to test NFC transmission up to five millimeters. "What we're looking at is how we might increase that up to four or five times that current range." Research on such an extension is being done in The Forum's Analog Working Group and within its Technical Committee.  
The use cases for an extended range could be any interaction in which improved performance was needed. Users wouldn't have to line their phone or card as close to the reader, making the transaction faster. In addition, device manufacturers could embed the antenna further inside the device if the range was longer. 
NFC offers many benefits over other wireless technologies because of its short range, primarily because it prevents stray reads. "It really does have user intent in mind when you have to tap for a transaction," McCamon points out. However, extending the range in a limited way could ensure that security was still available, McCamon adds. 
Device-to-Device
The NFC Forum is also exploring opportunities for improving the read and write mode so that two mobile devices could be used to conduct business, such as a sales transaction. If vendors start using handsets for payment terminals, for example, they could leverage The NFC Forum's device-to-device specification. 
Such functionality also could include support for security standard TNEP, making it possible for two phones to share authentication of sensitive data. "We're looking at how we can enhance our device-to-device mode over reader/writer mode to be able to deliver some of these benefits," McCamon says. 
Expanded Data Formats and Sustainability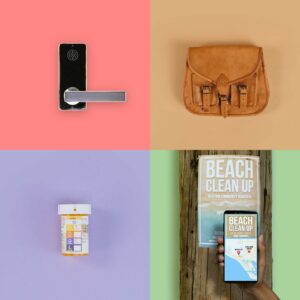 The Forum is also working on enhancements that can support sustainability initiatives. One is centered around employing NFC to manage digital product passport (DPP) information about products as the program is rolled out in the EU. The DPP is an online manifest that describes attributes about a product, including how it can be recycled and what materials are in it. 
With the DPP requirement, in the future, every product that is sold in Europe will have to have a digital product passport in the cloud that describes the sustainability and the repairability of devices. 
"We see an opportunity to use NFC as part of this ecosystem to be a data carrier," McCamon says. Because there's memory on NFC chips, users could write information directly on the product. This would enable a DPP to be stored on the tag off-network. That, he argues, can provide even a lower carbon footprint, compared to QR codes, because the data can be stored statically on the device and also validate the data that's in the cloud. The data could also be compared to information in the cloud to enable an anti-fraud feature.  
NFC could address another challenge – the data can get lost if a manufacturer goes out of business and closes its website. With an NFC tag, the data could be directly embedded on the device. 
The NFC Forum hopes that the roadmap, developed in collaboration with liaisons and special interest groups, will help NFC technology respond to marketplace needs. "The primary objective is to continue to make NFC attractive for new use cases and improve the user experience overall," says McCamon. "My expectation is that the [roadmap] will lead to a lot of innovation in this contactless category by offering these new features. I think it opens up new possibilities for product designers and product managers to make interesting new products." 
Key Takeaways: 
The NFC Forum recently released a technology road map that identifies five new ways that NFC technology can be expanded or modified for new use cases.

Wireless charging and extended read and write ranges are among new targets for NFC use.