Apr 03, 2015Most apparel retailers that are using RFID to improve inventory management have been tagging items in their stores. As they tag more items—and more apparel retailers adopt RFID—the industry is moving toward tagging at the source of manufacture. It's more efficient, because manufacturers are already attaching price tags and/or care tags and labels to items. To facilitate source tagging, GS1 US's Item Level RFID workgroup has developed guidelines (see GS1 Expects Tagged-Item Performance Protocol Guideline to Boost RFID Adoption).
Of course, in between the manufacturing facilities and stores are warehouses and distribution centers. This means retailers have a great opportunity to get complete visibility into their supply chains—by RFID-enabling their warehouses and DCs. RFID warehouse-management systems (WMS) developed for apparel retailers can verify shipments received from the manufacturer and those shipped to stores. They can also improve efficiencies in put-away and picking. This would help retailers ensure they have specific goods on store shelves when customers want to buy that merchandise.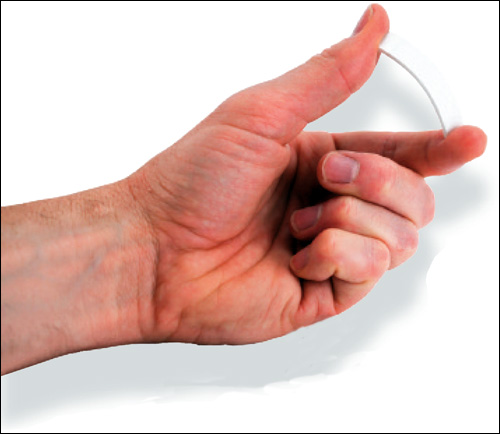 A more efficient warehouse or DC would also enable companies to implement omnichannel retailing—the ability to shop anytime, anywhere, in a store, on a mobile device, on a home computer or by phone. Many stores promoted omnichannel shopping for the 2014 holiday season, but they were unable to deliver on their promise because they didn't know where specific merchandise was or how much inventory they had.
"Holiday 2014 was a test of retailers' omnichannel competence, and many shoppers were disappointed," says Su Doyle, head of RFID industry programs at OATSystems, a division Checkpoint Systems. "Stores threw extra labor, inventory and expedited shipping into the mix, since they didn't have time to change inefficient processes.
"Stores are literally the 'last mile' of the supply chain," Doyle adds, "and many store back rooms are full of unopened boxes, incorrect shipments and duplicate inventory that takes too long to process and reconcile. A disorganized back room results in higher working capital, lower shelf availability and inefficient omnichannel fulfillment."
It's clear omnichannel shopping is a high priority for retailers. A study released in February 2015 by the National Retail Federation, the world's largest retail trade association, and Forrester Research found that omnichannel initiatives are the second highest business priorities for retail IT executives, following data security. Of the 84 retail IT leaders surveyed, 76 percent said integrating selling channels—e-commerce, mobile, social, catalog and stores—is a business priority for 2015, up from 61 percent in 2014.

Source tagging by manufacturers is not yet happening on a broad scale, says Sue Flake, director of RFID business development at Zebra Technologies, but industry analysts predict wide-scale adoption over the next three to five years. Meanwhile, there are several good reasons for apparel retailers to RFID-enable their warehouses and distribution centers now—it would allow them to track items that are being tagged at the source; tag items at the DCs to improve inventory visibility and shipping accuracy to stores; and prepare for the time when source tagging becomes common practice.
Fashion retailer Inditex, for example, worked with Checkpoint to develop a WMS to RFID-tag garments in boxes, hanging items and pallets at its distribution centers, at a speed that's in line with the company's logistics needs, Doyle says. The system enables Inditex to automate the sending of garments from the DCs to stores—more than 700 of its Zara stores in 22 countries, as of September 2014—avoiding any possible packing mistakes in quantity, model, size or color, she says.
Deploying a WMS
Some RFID providers, such as OATSystems, offer a complete solution, including hardware, software and integration services. Zebra Technologies provides the hardware for a WMS and works with partners that provide the WMS software. "Customers typically have a preference for WMS software," says Mark Wheeler, director of supply-chain solutions at Zebra. "We work with the software provider to ensure that our hardware functions appropriately with the software."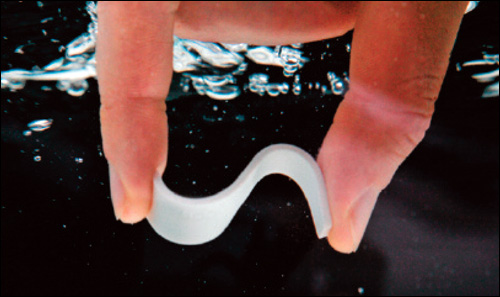 Either Zebra's technical staff or a third-party integrator handles the implementation onsite. "Companies implementing a WMS for the first time or going through a major upgrade will often prefer to have the WMS supplier provide the hardware and be responsible for the integration, due to the perceived risk of a WMS go-live," Wheeler says. "If the warehouse in question is complex and includes a lot of material-handling equipment, a third-party integrator may take on this broader role, including the mobility infrastructure. For subsequent support and upgrades, customers are often more likely to turn to a partner they work with on a broad spectrum of mobility projects for support."
RFID warehouse-management solutions are not plug-and-play, because sites vary and retailers have different operations at their facilities. Customization is needed with any WMS deployment.
"We have a saying in retail IT that there's no such thing as 'off the rack' or 'one size fits all,'" Doyle says. "Every retailer has different systems, processes and business models. But there are many common threads, which is why we use configurable scenarios for shipping, receiving, order pick and pack, etc. Then it's just a matter of mapping the scenario to the retailer's process and data fields in their system of record."
This approach, Doyle adds, enables a retailer to deploy faster and at less risk, but get a solution that is tailored to its individual needs. "Time is of the essence at most retailers," she says, "and they need to deploy quickly to avoid disruption, and have the system in place before the peak selling season begins."
To that end, it's important to choose an RFID provider that has experience deploying warehouse-management systems for apparel retailers. Ask the vendor to provide customer references from the retail industry. It's also important to discuss change management. Be sure the provider has a plan to help employees understand and use the new system.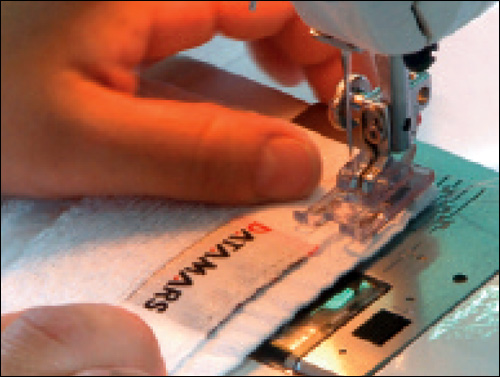 How does an RFID-based WMS improve receiving, put-away, picking, shipping and inventory management? It's a combination of RFID hardware and software working together.
Hardware
The basic hardware components of an RFID-based WMS include fixed readers at receiving and shipping dock doors, to verify shipments coming in from suppliers and going out to retail stores. Handheld readers are used to locate items for an order on a pick list. In lower-volume scenarios, they are also used to scan items for inbound receiving.
"High-volume operations often have conveyors at the receiving dock ready to take product from the inbound trailers directly into the distribution center for cross-docking or put-away," Wheeler says. For items that are RFID-tagged at the source of manufacture, an RFID portal on the receiving conveyor is used to receive at the item level, he explains.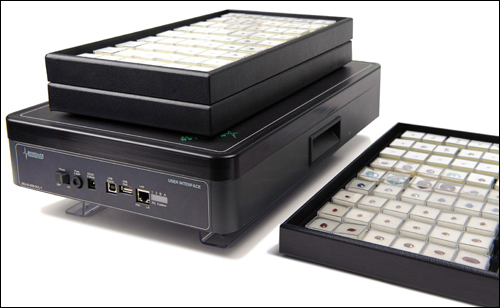 Another component is a tagging station with an RFID printer-encoder, for items that aren't tagged at the source. An RFID tunnel reader can be used to encode a large number of RFID tags as items pass through it.
Checkpoint recently introduced a "smart table" that can be used to verify whether an apparel supplier has shipped the correct items. The RFID hardware and software are integrated into the table and linked to a retailer's enterprise software. As an employee runs tagged items over the table's surface, inventory data is updated and items ordered but not received are flagged. This enables staff members to receive items without having to read tags with a handheld reader.
"Handhelds have their role, but for high-volume scenarios it is much faster to read something on a table or in a tunnel or portal," Doyle says. "When handhelds are used, speed and training must be considered."
Software
WMS software automates receiving and shipping information, eliminating errors from manual, paper-based processes and reducing labor costs. The software can verify that a shipment has been received and all the items have been put into inventory. It can also verify the items in an outgoing shipment, as well as the shipment date and time. "Basically, it is inventory management at the start of the supply chain, before delivery even gets to the stores," Doyle says, "so that stores start with accurate inventory as opposed to sorting it out there."
In addition, WMS software can be integrated with enterprise resource planning software and other back-end business applications, such as accounting, customer relationship management and sales force visibility. Retailers can view the information on a variety of dashboards. HighJump Software offers cloud computing, which the company says can help small and midsize retailers with limited resources implement a WMS.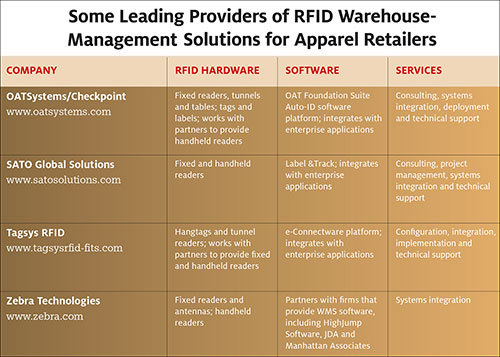 In the near future, WMS vendors expect to see rising demand for their systems as more apparel retailers adopt RFID and more companies move to deliver omnichannel retailing. "We have seen a renewed interest in RFID-enabled [distribution center] operations in the aftermath of holiday 2014," Doyle says.
Looking ahead, once RFID reaches the tipping point in apparel retail, the technology will be adopted by other retailers, including sporting goods and home improvement. And that means those retailers will benefit from RFID-enabling their warehouse and distribution centers as well.