Dec 31, 2018Florida entertainment company GameTime has replaced a magnetic-stripe-based playing system for its customers with an RFID-based one, in order to provide fast, wireless connectivity for game players, as well as point-of-sale (POS) and locker access for employees, all on a cloud-based system known as Parafait, provided by Semnox.
The system was taken live at the company's Ocoee site in June 2018, followed by its Daytona center, and is now in operation at three more facilities located in Fort Myers, Miami and Tampa. The Parafait cloud-based solution not only manages RFID tag read data and prompts the launching of games, as well as the unlocking of lockers or cash registers, but it also provides customers with online party reservations.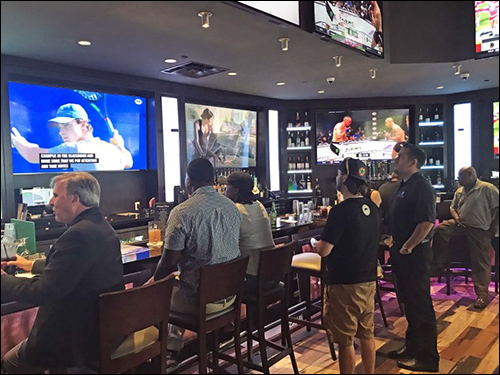 GameTime owns family entertainment centers throughout Florida. It operates locations in Daytona, Fort Myers, Miami, Ocee and Tampa, each featuring arcades, restaurants, sports bars and party venues. The facilities provide a wide variety of entertainment for all ages, the company reports, including games, parties, mini-bowling and dining.
Traditionally, the centers have provided gamers with a magnetic stripe card to which they could make pre-payments, that could then be used to launch arcade games. The systems were cumbersome for players, though, as the mag-stripe cards often became demagnetized, and the machines required frequent servicing and replacement, according to Mike Abecassis, GameTime's owner and CEO. As a result, he began seeking a sleeker and more seamless solution. Nearly all such arcade-based businesses use mag-stripes, he notes, but he thought other technology might provide a better option.
Abecassis researched solutions with Near Field Communication (NFC) readers built into machines that would read NFC-based transmissions from users' smartphones. "But I don't think people want to use their phones to interact with games," he tates. For one thing, he says, many players misplace their phones often enough already, and requiring them to take a phone out to play a game could increase the loss rate. Additionally, NFC is not yet open for such applications in iOS-based devices, only Android-based ones.
Instead, Abecassis began working with Semnox to create a 13.56 MHz HF RFID system compliant with the ISO 15693 standard. Semnox built a solution that includes RFID readers at cash registers, a "tap-to-play" feature for machines in the arcades, and five or six registration kiosks at each site. RFID readers were also installed at employee lockers. Semnox designed and manufactured the readers. Altogether, GameTime has installed 150 to 200 readers at each site.
Visitors to the centers can use their phone, the Internet, a kiosk or a manned counter to purchase access to the games, or to schedule parties or other events. Onsite, if they are planning to use the arcade games, they can receive an HF RFID card from a kiosk with a unique ID number embedded in its tag, which links to the user's payment, according to Bepin Jose, Semnox's president. As they use the machines, players can simply tap the card against the wireless reader for each game.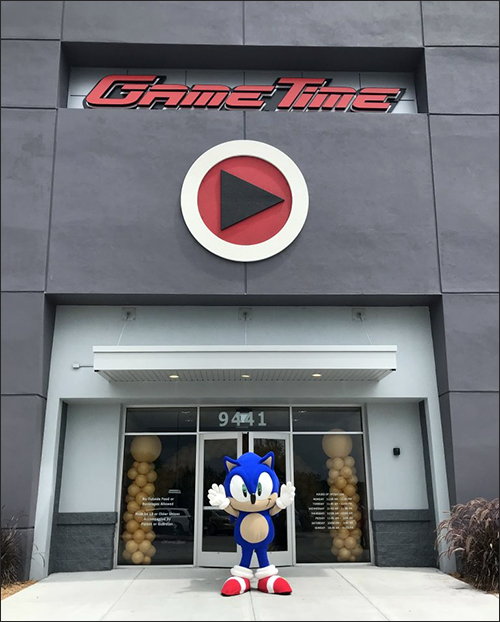 There are two categories of cards: timed play and prepaid with a predetermined limit in the number of games. In either case, the Semnox system receives the ID number from the reader, identifies whether an individual is authorized to play and then launches the game. The cost of the game play is deducted from the pre-paid balance, or charged at the end of the time limit.
Staff members are provided with HF RFID-enabled ID badges as well. A worker can tap his or her badge against a reader on an employee locker, enabling the worker to put his or her personal belongs inside during a work shift. Previously, the centers had used traditional padlocked lockers, but those created problems if someone were to leave without retrieving his or her things or unlocking the locker. (Employees are not assigned specific lockers).
With the RFID solution, GameTime can override the system if necessary—at night, for instance—and unlock all of the lockers in the event that someone unintentionally leaves one locked. If a cashier needs to access a cash register, that individual can tap his or her badge against an RFID reader at that location for the purpose of identification, thereby unlocking the register and creating a record of who has used it. In the future, Abecassis says, the centers may enable employees to also use the RFID cards to access the building.
Since the system was taken live, Abecassis says, the greatest benefit has been the readers' robustness. Some machines are played 1,000 times or more per week, and the readers accomplish these transactions without requiring repairs or maintenance. "The reliability of the hardware is our greatest benefit," he states—but for gamers, the benefit has been easy access to the games. "It has definitely improved the guest experience."
In addition, the software enables analytics, such as offering a view into which games were used most often, and at what times. However, Abecassis notes, he was also able to accomplish this function with the mag-stripe system.

Since launching in 2008, Jose says, Semnox has offered a single unified platform for reservations, ticket purchases, and game and locker access. The firm also offers an app that managers can use to view, in real time, the sales rates at any specific location.
GameTime, Jose says, is an example of a customer that is using Parafait as a full platform for self-payment ticketing, game access and employee credentialing, as well as for reservations. The company plans to open three more Florida sites next year—in Kissimmee, Clear Water and Plantation—and to deploy the Parafait system at those locations as well.