Jun 04, 2019Florida RFID solutions company RFRain has released a UHF RFID device that serves as a reader, a gateway with a built-in user interface, and a direct link to cloud-based software. The company's RFR-RAIN-4-SMART reader is intended to be fully plug-and-play: users can plug in an Ethernet cable and power, and it will begin capturing any tags within its vicinity, as well as forwarding their unique ID numbers to the server, where intelligence provides contextual information.
The new device costs $899 at a minimum and comes with RFRain's Zone Manage software, according to Danny Akaoui, the company's founder and CEO. The firm also offers a cloud account as an option, which support's RFRain's Zone Manager Enterprise software. The reader is not just a new product, says Mina Hanna, RFRain's senior sales account executive, but also a new concept when it comes to reading RFID tags.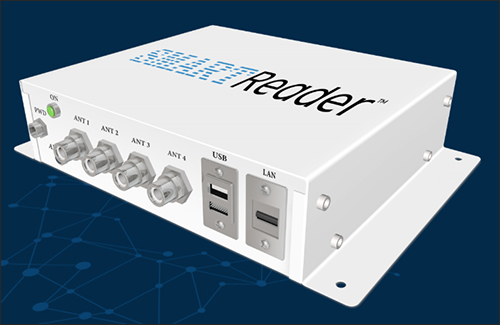 With RFID, Hanna explains, there are three major hurdles to accomplishing an implementation. The first challenge is gaining the vendors required for a full solution. Too often, he adds, an application requires separate vendors to provide the software, the hardware and sometimes the integration with existing software.
The second challenge is the high cost of the technology. Hanna notes that average four-port readers tend to cost more than $1,000 apiece, while middleware can be an additional expense. And the third challenge, he says, involves the need for gateways to capture, filter and manage read data before sending it to a server.
The RFR-RAIN-4-SMART reader eliminates the need for multiple vendors, the company reports, since everything needed to read tags is built into the single reading device. With the reader, Hanna says, "We have consolidated the tools that you need, so that RFID solutions can be deployed—all from one provider, and all in one box."
The readers are designed to make RFID affordable as well, since the devices themselves are low in cost and no middleware or software needs to be purchased. Instead, users pay a small annual access fee. Finally, no gateway is required since the reader's firmware interprets data and forwards it directly using its own IP address.
Multiple companies are now testing the RFR-RAIN-4-SMART reader for a variety of applications, and several systems integrators and end users are testing it as well—some with little technical background. Integrators can use application programming interfaces (APIs) to build their own solutions with their own software using the device.
"Were not just extracting data but pushing it to your software so it looks like yours," Hanna says. For instance, a user could set up parameters to the system to prompt alerting. If an asset were found to be missing from an expected zone, the software could issue an alert. Users can rename tag IDs, set up zones and customize alerts.
The reader is relatively small, Akaoui says, measuring 7 inches by 5 inches and with a thickness of 1.75 inches. What's more, it can operate autonomously. "Your data is stored on the reader as well," he states, so if the Internet system goes down, or if security needs to prevent cloud connections, the data can still be captured locally. The reader can also be mobile, attached to a forklift or other moving vehicle, and can be connected to the server via Wi-Fi.

Some customers build the new device into a smart cabinet. A single reader device, installed in the back of such a cabinet, can begin reading tags on goods placed inside that cabinet as soon as they come within read range. It can utilize a Wi-Fi or Ethernet connection to forward the data to the software, where parameters can be set—such as when stock needs to be reordered according to the number of items removed.

The company says it can read tags moving at a speed of up to 100 miles per hour and at a range up to 80 feet, using passive tags, so it can be used to interrogate tags on vehicles or on goods being transported at high speed. Users can set up their own labels as well. For instance, a school may use the system to determine which students are onsite at any given time and can refer to the software as "automated attendance taking."
"We provide end-user applications [for which] no RFID knowledge is needed," Akaoui. However, the technology company expects many of its customers to be industry experts who offer integrated solutions.
Companies first began testing the new solution around March of this year, with many still in the piloting stage. "We've gotten quite a bit of buzz about it," Akaoui says, from health-care companies, airports, airlines, manufacturers, distributors and school systems.
RFRain previously launched its IMS inventory-management-in-a-box solution for $3,500 (see Startup Offers Low-Cost RFID System That Can Be Self-Installed).