Jul 06, 2014In 2012, Marks & Spencer (M&S) made a bold but calculated decision. The London-based clothing and merchandise retailer, which has been using RFID to track and manage apparel items since 2003, decided to extend its RFID-tagging initiative to all general merchandise. M&S is rolling out the solution and plans to have it implemented by spring 2015. When M&S completes the project, all merchandise at 750 of the company's U.K. stores will be identified with RFID tags. In addition, M&S will employ RFID at 200 factories in 20 countries.
M&S, which earned £10.0 billion (U.S. $16.8 billion) in revenues for 2013, now operates 766 stores in the United Kingdom and 418 stores internationally, selling a variety of merchandise and food products. More than 21 million customers visit its stores every week. Its website attracts 3.6 million visitors per week. "We are implementing large-scale revolutionary change that spans our supply chain, stores, Web platform and IT infrastructure, creating a sound base for sustainable future growth," says M&S Chairman Robert Swannell.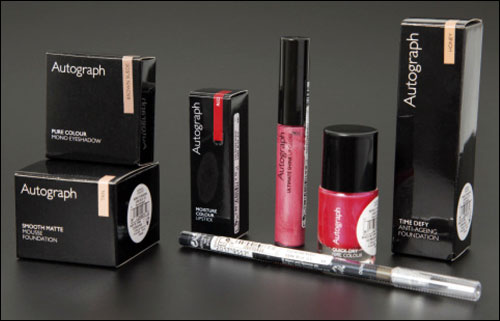 The move to RFID-tagging home goods (such as bedding and kitchenware), jewelry, cosmetics and gifts is based on the benefits the company has achieved from tracking all apparel at all its stores and the recognition that mobility and more sophisticated digital tools are changing things, says Kim Phillips, M&S' head of packaging.
RFID has enabled the company to meet its goal of serving as "the store in which you can always find your size." That's no small task, given M&S stocks a complex mix of sizes and styles. M&S flagship stores, for example, stock as many as 25,000 bras, in roughly 60 combinations of back widths and cup sizes, in a variety of colors and styles. Similarly, the company sells jackets and pants in 20 different size combinations and various color combinations. To improve real-time inventory tracking, optimize stock levels and ensure the correct product mix is always on display in stores, M&S will use more than 400 million RFID tags this year.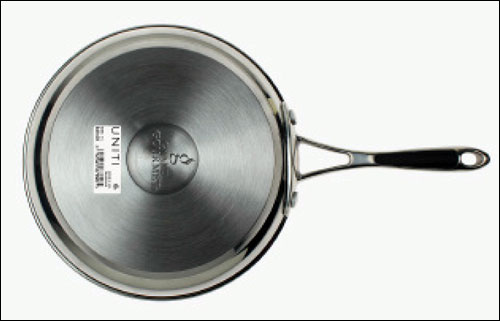 The other motivating factor to tag all merchandise was the recognition that the company is "operating in an omnichannel world that transcends traditional marketing boundaries," Phillips says. Customers now want a seamless experience, whether they are shopping in a store, on a mobile device or at a home computer. Within this environment, he says, "There is an absolute need for stock accuracy. The use of RFID technology to replace manual methods of stock counting and stock checking is just another step in the ongoing digital revolution."
Building on the Benefits
To be sure, the move to tagging every piece of merchandise required extensive planning—despite the firm's previous experience with RFID (see Marks & Spencer Rolls Out RFID to All Its Stores). M&S had to thoroughly understand workflow, product flow and customer behavior. "In different categories, the causes of an out-of-stock item may be different from those related to clothing, but the problems of identifying it and managing it remain the same," Phillips says.
A crossfunctional steering committee with members from corporate, IT and store operations guided the initiative. The team also tapped retail and store representatives for feedback on the status and hiccups associated with deploying systems in the stores, on the floor and in the back room. Finance executives helped build the business case and determine the return on investment for specific deployments. At various times, the retailer also relied on external auditors and the executive board to provide input, Phillips says.
In addition, the retailer worked closely with its longtime partner, Avery Dennison Retail Branding and Information Solutions (RBIS), to develop all the required systems and tags. The relationship paid dividends by helping M&S steer clear of many hurdles often associated with a new implementation. "The knowledge M&S possesses in RFID development, coupled with its understanding of internal processes and objectives, supported and guided total RFID implementation horizontally across all categories and vertically throughout the supply chain," says Karen Whittingham, communications director at Avery Dennison RBIS.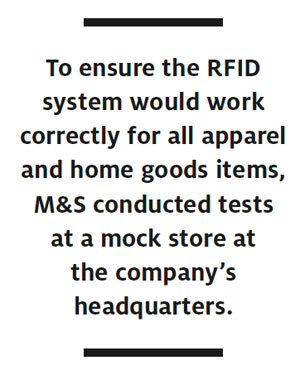 M&S had already taken steps to replace its early RFID technology with Gen 2 read-write tags and readers. The retailer also opted to bring RFID software development back in-house. Avery Dennison and M&S worked together to design EPC Gen 2 tags in different sizes and shapes for a wide range of merchandise, including items that contain metal or liquids. The tags also had to meet the aesthetic requirements of cosmetic and other manufacturers. All told, there are 10 tag formats and, because the retailer uses different color codes, 70 tag variations.
To ensure the RFID system would work correctly for all apparel and home goods items, M&S conducted tests at a mock store at the company's headquarters. Once the team had ensured consistent, accurate tag reads on the different materials, the retailer began testing the tags at the store level.
Within the stores, sales associates use handheld RFID readers to take inventory of merchandise in different departments on a rotating basis, once every two or three weeks. Employees use a drop-down menu on the handheld reader to select the appropriate department, then scan the sales floor and the stockroom, reading up to 15,000 items per hour. The mobile reader automatically removes duplicate reads. When the process is completed, the device transmits the data over the store's wireless network to the company's central RFID database. The system filters out stray reads from other departments and, once all the data has been verified, over writes the store's stock database.
It automatically updates the daily delivery list, so missing store items can be replenished. In addition, M&S developed an extensive system of checks and balances to flag unusual results. This allows store personnel to instantly confirm the accuracy of any count in question and, if a discrepancy exists, check for missing items. An in-store user feedback system aids in continual evaluation, refinement and upgrading of the RFID system while helping M&S boost overall performance.
The most recent field trial, which took place at 200 stores in 2012, confirmed that the business benefits associated with RFID tracking were consistent across a variety of store sizes and designs. Streamlining and speeding inventory tracking and stock replenishment means store associates spend less time looking for particular items, so they have more time to focus on customer service, which has increased sales.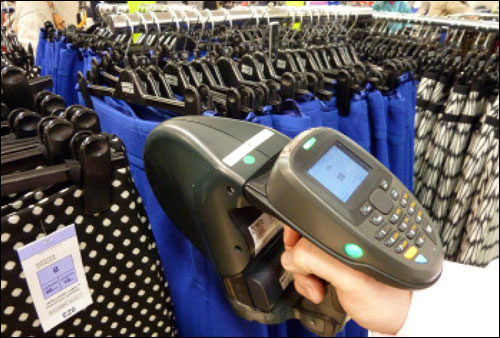 In 2013, M&S began to roll out the RFID initiative to some homeware departments. This is significant, Phillips says, because it fundamentally changes the business. When customers purchase bedding, for example, they frequently buy complete sets of sheets, duvets, pillowcases and blankets. If a single item is not available, M&S could lose part of the sale or all of it. RFID inventory tracking greatly reduces the risk of out-of-stock items, he says, and helps drive total sales.
The Omnichannel Approach
Phillips says companywide RFID will deliver several key benefits, including labor savings, improvements in production efficiency, increased IT efficiency and enhanced visibility across the supply chain. He estimates that RFID has already improved inventory accuracy by up to 50 percent and decreased out-of-stock situations by approximately 30 percent to 40 percent.
RFID also supports the omnichannel experience for customers, Phillips says. Whether M&S customers are shopping at a brick-and-mortar store or online, they expect the items they want to buy will be available.
To execute ominichannel shopping required new thinking and greater integration of RFID with existing systems. M&S developed proprietary software that could analyze the ongoing stream of RFID activity and track the generated benefits. Executives and store managers now have access to weekly reports that display inventory and other data at both the store and departmental levels. In the end, Phillips says, it's a more seamless and flexible framework for both the company and its customers.
Moreover, the improvements resulting from deploying RFID have helped build an IT infrastructure that better supports new and emerging digital tools and technologies. Because the proprietary software is tied into standards-based hardware, Phillips says, there's full integration with M&S core IT systems, including touch-screen kiosks. A customer, for example, can place a shoe, belt or other item in front of an in-store touch screen. The camera can identify the item and present similar and associated accessories or garments onscreen. Customers can browse products, obtain information about merchandise, step through interactive guides and order products that aren't available in stores. M&S can also send information and documents to the shopper's iPad or other device.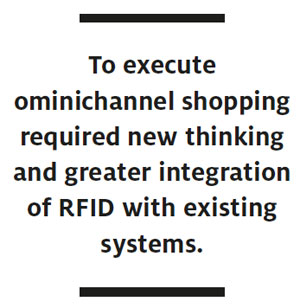 In the coming months, item-level tagging will also pave the way for leading-edge features, including a "click and reserve" function that allows customers to go online and hold items in stores for later pickup and e-payment capabilities via a digital wallet or smartphone app.
Phillips says several factors were crucial to the RFID project's success, including executive support, ongoing communication and training. Over the years, he adds, the company has relied on classroom training, videos, manuals and other learning aids—including "train-the-trainer" programs—to push knowledge deep into the company and the stores. It also relies on support staff to troubleshoot technology issues at the store level.
The retailer's ongoing commitment to RFID and its focus on building a robust IT infrastructure have paid off bigtime. "We have won the hearts and minds of our store colleagues an management teams," Phillips says. "The project is part of the ongoing evolution of Marks & Spencer. By tagging all the merchandise, we are opening a door to a wide range of further enhancements and additional RFID applications."