Dimitra teamed with One Million Avocados to provide sensor-based intelligence for avocado farmers across Kenya and East Africa.
Aug 28, 2023Farming technology company Dimitra is working with One Million Avocados (Saving the world, one avocado at a time) to target avocado farmers with a solution and mobile application leveraging IoT data. The sustainability technology company One Million Avocados (OMA) works to improve farmers' productivity and yields in East Africa. Dimitra makes blockchain-based operating systems for the AgTech industry. The partnership is aimed at boosting farm efficiency, as well as the quality of harvests.
The blockchain-based solution is rolling out first in Kenya, while the companies anticipate the technology could serve at least 50,000 avocado farmers in the wider East African region once fully operational. East African farmers are already engaging with OMA to assist with their agronomy and export market preparations, says Jon Trask, Dimitra's CEO and founder. The partnership with Dimitra could bolster that effort.
The world's avocado market is worth more than $10.27 billion annually and is expected to reach $19.9 billion by 2026, according to Statista. In 2020, 2.7 billion pounds of avocadoes were consumed in the U.S. or eight pounds per person according to the USDA. Kenya is a leading producer of the fruits, producing 322.6 thousand metric tons worth in 2020. About 70 percent come from small farmers.
Managing Soil Conditions and Controlling Pests
Climate change and deforestation are creating new threats to farmers. With drought, heat, and insects, for example, farm yields suffer, which impacts farmers as well as consumers. So OMA and Dimitra are pooling their solutions to support the East African avocado farmers. Farmers using the technology platform are expected to double crop performance and farm productivity, says Trask. "AgTech solutions are necessary in order for farmers across the world to mitigate the challenges of climate change. The culmination of technologies from Dimitra and OMA is pushing this agenda forward."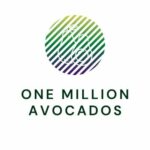 Dimitra's Connected Farmer software platform captures and manages sensor data for soil conditions and pest and disease prevention. Although Dimitra already has offered the solution globally, it now includes Swahili among the languages offered by the platform, specifically for the new application in East Africa.
The partnership leverages Connected Farmer as well as the blockchain-based traceability system from OMA, the latter of which also helps monitor the carbon footprint of each avocado production unit. By understanding carbon footprint measurements, farmers can then certify their compliance with labels such as organic, fair trade, and carbon neutral.
OMA's solution also provides traceability of products as they move from the farm to verify the origin and quality of each avocado batch. This helps farmers prevent diversion or fraud related to the sale of products that may not be authentic.
By enabling farmers to ensure the health of the avocado trees prior to harvest - and better certify and manage their products once picked - the goal is also to promote the development of new markets and opportunities for avocado producers.
Deployment on Avocado Farms
The solution is rolling out in phases to capture multiple sources of data about the conditions and health of avocado plantations. The early application begins with a data gathering phase. With the solution, farmers can access satellite imagery and, combined with their observations, begin to build intelligence models with key insights and information for the platform. That data can help farmers gain more analytics and intelligence over time.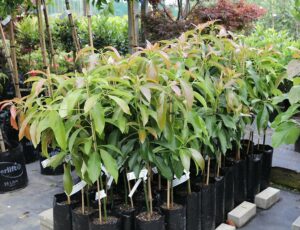 In the next phase, IoT technologies will be used extensively to monitor the progress and conditions related to avocado growth, says Trask. For example, precision farming will include wireless sensors that remotely track conditions in the soil and around avocado trees, and then forward that information to the platform where users can monitor the conditions. The software provides them with a way to track yields in real time, as well as to conduct field mapping, based on the data and subsequent crop production, for analytics.
By deploying a network of soil and other environmental sensors, the companies say farmers will be able to track soil moisture or other conditions, as well as pest threats, and use the data to identify or forecast problems, then take preventative steps where necessary.
By taking this pro-active role in plantation conditions monitoring, the technology is aimed at decreasing manual labor, as well as enabling farmers to address problems faster, and to make strategic decisions going forward that could make harvested crops last longer, says Trask.
The technology can also enable farmers to track products even after they are harvested. With sensors used for logistics traceability, farmers and logistics providers can gain blockchain-based data about conditions and the movement of avocados on their way to stores. The data can help participants in the supply chain to increase efficiency and transparency, as well as provide immutable traceability.
The technology, in the long term, can be used by farmers that produce products beyond avocados. For example, the companies say they will offer the technology for livestock monitoring and management. In this case, IoT-enabled tags or collars will be provided to track real time conditions of livestock, such as their movements and overall health. By tracking whether livestock is healthy and identifying problems early, the solution aims to alleviate manual or repetitious tasks by farmers.
The Connected Farmer solution will be available to farmers via a mobile application that farmers can access on their Android-based phones. The platform then provides the farmers with a variety of functionalities they can select from, including data analytics through machine learning and AI, for real-time, actionable insights.
Some of the features available on the app include crop management to identify and take preventative steps where necessary, crop storage optimization (leveraging data from wireless sensors tracking temperature and humidity levels in storage areas), and the livestock monitoring.
As the solution is used by farmers across Kenya and East Africa, the machine learning and AI functionality also can help farmers reduce fertilizer and chemical use based on a combination of conditions, measurements, and yield in previous crops.
"We also promote precision farming [by] providing remote sensing, guidance, sensors, yield monitors, and field mapping," says Trask. His vision is to serve farmers across the globe to make farming more sustainable and productive.
"Every farmer across the world should benefit from data-driven, effective farming technologies regardless of their economic standing," says Trask," and our partnership with OMA is evidence of this in action."
Key Takeaways:
One Million Avocados (OMA) has teamed with Dimitra to offer an IoT solution that helps East African farmers track the conditions and gain analytics to increase yields and reduce labor.
The technology can also be used to track livestock, as well as for logistics as avocados or other fresh products are delivered to markets.