Aug 06, 2017Maintenance managers are obliged to continuously refine their processes and practices to adapt to the changes of the global economy. And even though connected devices are about to revolutionize the maintenance world and are proving their benefits year after year, there are still some professionals who believe that adopting a new technology can be too complex.
One of the main stereotypes is that maintenance workers are not tech-savvy enough and would need decades to adopt next-gen maintenance routines. As with all stereotypes, breaking this one is definitely worth it since people nowadays are so used to the fast-paced digital world. Furthermore, most of today's advanced technologies feature intuitive designs and offer great user experience.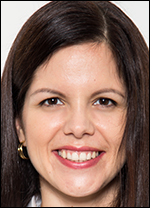 Adopting the IoT in an organization's maintenance routine would improve the customer experience and deliver precious insights into operations and supply chains. Embedded technology connects devices to generate and share massive amounts of data that are used to create powerful predictive algorithms and initiate instant work orders. On top of that, affordable sensors and modern software-as-a-service (SaaS) computerized maintenance management system (CMMS) solutions make the IoT and the latest maintenance technologies very interesting investments.
Latest Trends in Maintenance Management
Advanced maintenance is of crucial importance for companies' competitiveness. The latest asset-management trends reach beyond equipment maintenance and aim at sustainable development, safety and energy savings. Data exchange, automation, connectivity and predictive analytics are just some of the significant changes that many organizations have already embraced. Many of these trends have appeared in the context of the Internet of Things, or the IoT can be seen as their natural sequel. By exploiting the synergies between them, companies are about to gain a significant competitive advantage.
Next-gen CMMS: Implementing a next-gen CMMS can enormously improve a company's overall performance. SaaS CMMS can be accessed from anywhere, anytime and on any smart device. Such systems streamline the entire maintenance process and ease systems integration by connecting to enterprise resource planning (ERP) systems and data sensors, analyzing data, generating automatic work orders and managing spare parts inventory. Solutions as Mobility Work even feature a social-media aspect and facilitate the communication of maintenance professionals all around the world. These kind of products have been consciously developed to adapt to all emerging digital trends.
Technology Adoption: As mobile technology and a whole bunch of other digital trends are expanding rapidly, today's maintenance professionals have a deeper understanding of technology and its capabilities. Adopting cloud computing and connecting from the field is a natural fit for most companies' maintenance routines.
Enhanced Automation: Automation is everywhere around us, and it is not surprising that most business owners and plant managers want to benefit as much as they can from the latest trends. Modern technology improves the connection between different manufacturing sites and enormously contributes to energy savings, maintenance efficiency and production improvement.
The Industrial Internet of Things: The Internet of Things is already drastically changing the way in which industries work. By collecting data faster and easier than ever before, maintenance professionals rely on advanced predictive analytics and benefit from new, valuable insights. For some, these trends might seem overwhelming, but for those who dare to embrace the changes, the Industrial Internet of Things (IIoT) offers the chance to gain a competitive advantage by capturing critical data and supporting business owners in making important decisions.
The adoption of the IIoT simply appears as a natural fit with the way maintenance teams operate nowadays. Mounting sensors on equipment, as well as collecting, transferring and analyzing valuable data, can be seen as the most beneficial results of next-gen CMMS integration, advanced technology adoption and the latest automation trends.
How to Adopt the Industrial IoT at a Manufacturing Plant
Gathering data through sensors mounted on equipment is a good first step. Nowadays, using sensors has become increasingly easy and affordable. Relying on this information, maintenance teams can schedule interventions only when needed. The second step could be the integration of software that can analyze that data. Even better, you could opt for a CMMS to which condition-based monitoring data would be directly transferred and stored, and in which it could be analyzed, compared with other data and finally made ready to use. The same CMMS can manage the maintenance schedule and even send direct work orders.
The rapidly growing market for diverse IoT devices and the various price range gives maintenance professionals the great opportunity to dive into the large amounts of critical data, and to optimize their asset management.
To realize maximum value from the IIoT, organizations need, in addition to devices and systems, excellent knowledge in operations, automation and controls. At the heart of this approach are cloud-based platforms, mobility applications, and predictive analytics and data management.
Integrating the IoT and CMMS: The Game Changer
The main benefit of incorporating the IoT into an organization's maintenance process is the real-time data it generates. This data is stored and analyzed by the CMMS to be transformed in predictive analytics, which turns into predictive maintenance routine. And this is the real value of the Industrial Internet of Things. Incorporating the IoT and CMMS into one seamless system drives improvements through real-time data analytics and the precious insights they deliver.
It is undeniable that connected devices with embedded sensors have leveraged analytics to predictions, allowing professionals to perform the appropriate actions and prevent issues before they occur. If a certain piece of equipment is starting to show a deviation, for example, in its lubrication levels, vibrations or thermal properties, the sensor will detect it and stream this data to the CMMS, where maintenance managers will immediately see the information and launch the work order before the asset fails completely. Combining predictive maintenance and CMMS prevents catastrophic breakdowns and predicts future problems with an astonishing accuracy.
Last, but not least, the synergy between the IoT and CMMS significantly improves the accuracy of all key performance metrics by precisely and automatically calculating availability, reliability, mean time between failures (MTBF) and mean time to repair (MTTR).
Direct Benefits of the IoT for Maintenance Management
Cost Savings: The concept of predictive maintenance consists of performing interventions on machines only when required, which immediately reduces the parts and labor costs associated with replacements.
Time Savings: The IoT and CMMS streamline processes between a company's departments and thus speed up approvals and purchase orders. The entire intervention history of a certain asset can be accessed from any team member, which enormously eases and improves the schedules of the different shifts.
Longer Equipment Life: By gaining insight into each asset's working history, you can easily maintain your equipment, make sure it is up to date and extend its lifetime.
Improved Inventory Control and Spare Parts Management
Connecting departments and stockrooms tightens (and, in the same way, speeds up) inventory movements as stock control, components replacements and purchase of urgently needed spare parts.
Every organization can find its own approach to adopt the IoT efficiently, but this will only occur when the Internet of Things is interacting with all the other technologies and especially with the CMMS. The seamless connection between the IoT and CMMS is about to become fundamental in improving productivity through ongoing monitoring, analysis and a reduction of unnecessary maintenance costs.
Ralitsa Peycheva is a technical content manager at Mobility Work, a next-gen CMMS and the 1st Maintenance Social Network. Ralitsa is interested in the latest machinery tools, technical maintenance, CMMS and big data, and is curious about new manufacturing methods and discovering, observing and admiring high-quality engineering. Follow Ralitsa on Google+ and Twitter.