Mar 17, 2022RFID Journal announced today that children's apparel retailer Carter's will be featured in the Retail and Apparel Track of RFID Journal LIVE! 2022. The conference and exhibition, RFID Journal's 20th annual event, will take place on May 17-19 at the Mandalay Bay Convention Center in Las Vegas. Andrew Tashiro, the apparel retailer's senior director of omnichannel and inventory, will be among the event's speakers.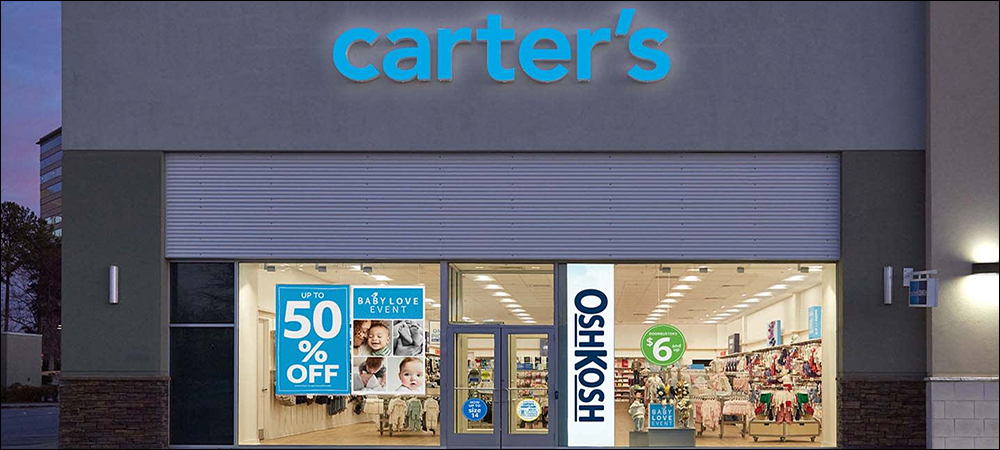 Carter's deployed RFID across all 750 of its stores in August 2021 to improve overall inventory accuracy, spur omnichannel sales growth and boost operational efficiencies (see Carter's Deploys RFID Across All U.S. Stores for Inventory Visibility). By knowing the status of available goods at each location, the retailer, founded in 1865, is better able to provide "buy online, pickup in store" (BOPIS) functionality, as well as "ship from store" services.
"For us," Tashiro says, "RFID unlocks the ability to offer a broader assortment of inventory available for programs like curbside pickup, and to drive profitability." During his session at LIVE! 2022, Tashiro and RFID Journal founder and editor Mark Roberti will discuss how the system is ensuring the on-shelf availability of its products for children and babies, while enabling omnichannel sales.
RFID Journal LIVE! 2022 will feature more than 90 educational sessions in eight industry-specific and nine technical and how-to conference tracks, plus RFID Professional Institute certification training, the co-located IEEE RFID 2022 event and the RFID Journal Awards. What's more, the conference will offer exhibits and demonstrations conducted by the industry's leading technology firms. For more information, visit rfidjournallive.com.
Exhibitors at RFID Journal LIVE! 2022 will offer solutions for tagging retail inventory, and Andrew Tashiro will be speaking at the conference. To learn more, visit the event's website.