Feb 28, 2018The beacon technology market's size is set to exceed $25 billion by 2024, according to a new research report released by Global Market Insights. Such market growth is attributed to increasing penetration of smartphones around the world and the need for location-based proximity marketing solutions to improve the customer experience. Mobile devices have become an integral component of the marketing and communication strategies of businesses to attract customers who use smartphones as the primary channel to conduct research and make purchase decisions.
Business owners are becoming aware of these customer preferences and, thus, are leveraging proximity-based beacon transmitters to enable real-time communication with those customers. Furthermore, the proliferation of smart cities around the world is favorably contributing to the growth of the beacon technology market, as beacons can facilitate highly connected urban infrastructures.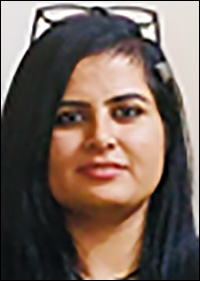 Apple's iBeacon is expected to account for more than a 50 percent market share by 2024, owing to large-scale early adoption of the platform by key vendors to develop beacons. As Apple was the first company to introduce a beacon standard, its iBeacon has received rapid adoption during the past five years since its inception in 2013. Google's Eddystone is projected to exhibit high growth between 2017 and 2024 as well, due to an extensive Android user-base and the company's consistent upgradation of the platform.
The on-premise beacon technology market will account for considerable share by 2024, due to the availability of numerous vendors developing and commercializing beacons that can be locally deployed by businesses with ease, and without much technical expertise or assistance. However, the cloud deployment model is expected to witness accelerated growth during that span of time, owing to the rapid adoption of cloud computing technology, as it offers a cost-effective approach to store and manage huge volumes of customer data.
The retail sector is expected to gain a major share of the beacon technology market by 2024, accounting for more than 55 percent. This dominance can be attributed to the technology's rapid adoption by retailers to strengthen their marketing strategies by incorporating proximity marketing using beacon transmitters. Beacons have proved to be effective in increasing revisits and enabling impulse purchases, while enabling an omnichannel shopping experience. This is expected to fuel the further adoption of the technology by the retail industry throughout this span of time.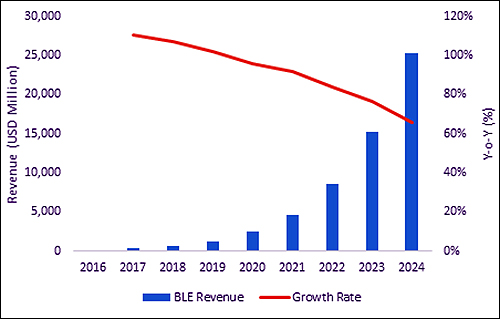 Bluetooth Low Energy (BLE) held a major beacon technology market share in 2016, and is expected to dominate the market throughout the specifed period, as it is a low-cost wireless technology alternative to Wi-Fi, Near Field Communication (NFC) and Global Positioning System (GPS) technologies for location-based services. As BLE-enabled devices consume considerably less power compared to those running on these technologies, customers tend to prefer such devices to increase the productivity of their location-based marketing functions.
North America's beacon market growth can be credited to the technology's large-scale adoption by retailers in the United States, along with the extensive penetration of mobile devices. These retailers are using beacons to provide customers with flash sales, product information, customized deals and other offers, to motivate them to make purchase decisions. With a growing e-commerce ecosystem in the region, especially in the United States, retailers are leveraging this modern technology to offer a personalized, digital and rich content-driven shopping experience to the customers at their stores.
The players operating in the beacon technology market include platform providers, beacon technology providers and hardware providers. Apple and Google are the key providers of beacon platforms, whereas companies such as Estimote, Kontakt.io and Gimbal are aggressively trying to acquire a larger share of the beacon technology market by developing innovative beacons. The competition in the market is characterized by new product development and innovation strategies, leading to the emergence of several new players producing beacons with enhanced performance capabilities.
Preeti Wadhwani leads the next-generation technology team at Global Market Insights. She has more than four years of market research and consulting experience in niche and emerging technologies, including social, mobile, analytics and cloud (SMAC), as well as the Internet of Things, virtualization and containers.