Dec 04, 2017Alien Technology, a global provider of radio frequency identification technology, has signed a partnership with Taggen Soluções IoT to distribute Alien equipment in Brazil. At this initial stage, RFID readers, antennas and accessories will be sold in the Brazilian market, all approved and certified by Anatel.
The products developed by Alien, according to Werter Padilha, Taggen's CEO, enable advanced RFID deployments in terms of capacity, reading speed, robustness and embedded intelligence. "You can associate readings with a variety of data-processing solutions that add functionality, speed and intelligence to the work of identifying and tracing objects," he states. As a certified distributor, Taggen will have local inventory and provide technical support and training to system integrators, while also supplying RFID middleware to reduce solution development times.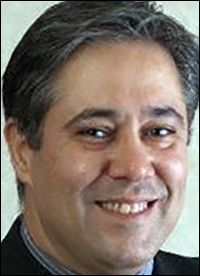 José Carlos Oliveira, Alien's director of business development for Latin America, says his company played an integral role in the development of the RFID protocol, and differentiates itself by manufacturing the chips and readers themselves. "At the end of 2015, we decided to expand our company's presence in the Latin American market, and we began our studies," he recalls. "We chose Taggen because it has consolidated experience with technology and is renowned in the segment—two fundamental differentials. "
By including this commercial partnership in its portfolio, Taggen aims to strengthen its position as a provider of tools and equipment for systems integrators, offering technological know-how, consulting and business intelligence to its clients in different sectors. These include agribusiness, retail, logistics, consumer goods, transportation and defense, among others.
Alien Technology's equipment enables customers to improve productivity, process control, security and the tracking of assets, Oliveira notes. "With Alien products," says Mario Prado, Taggen's CTO, "it will be possible to create industrial, logistics and retail solutions, optimizing processes in any of these sectors. Alien readers allow part of the client software to be loaded onto the reader, bringing speed and minimizing the need for server infrastructure."
In addition, Taggen will provide consulting and technical support to systems integrators that wish to become resellers and work with these devices. The training will be provided by a specialized and previously certified technical team at Alien's own RFID Center of Excellence in the United States.
According to Prado, the adoption of RFID technology in Brazil is still lagging compared to in other countries. "The supply of equipment from Alien Technology," he states, "means that Brazil has the highest-quality technological resources and reliability for the identification and tracking of objects."
According to Alien, the strongest segments in the use of RFID throughout the world are fashion, retail, logistics, industrial controls and asset management. The penetration of technology in Industry 4.0 has grown, the company reports, with the Industrial Internet of Things identifying things relevant to industrial processes. The technology allows the implementation of the first step for a reliable connection of equipment to networks. Studies indicate that the global RFID market is expected to reach 6 billion labels this year, Alien notes, and that number has grown, on average, around 40 percent annually.
With regard to Brazil, Frost & Sullivan's projections indicate that the national IoT market should reach revenues of US$3.29 billion by 2021. This estimate refers to hardware (connectivity module and other components), software and services directly connected to IoT solutions.
The potential is promising, according to a document provided by the company, as Brazil's government has released an in-depth study on this ecosystem and has launched its National IoT Plan (2017–2022), for which prioritized verticals have already been defined: health, rural, smart cities and manufacturing. This plan should open up a lot of opportunities for companies that wish to invest in this technology, the company indicates.