Jan 02, 2018Adoption of the Internet of Things (IoT) into 2018 shows no signs of slowing down. If anything, adoption and implementations will only increase.
1. Momentum for edge analytics and edge intelligence in the Industrial Internet of Things (IIoT) will accelerate.
Almost every notable hardware vendor has a ruggedized line of products promoting edge processing. This indicates that the market is prime for IIoT adoption. With technology giants announcing software stacks for the edge, there is little doubt that this momentum will only accelerate during 2018. Furthermore, traditional industries, like manufacturing, that have been struggling to showcase differentiated products, will now embrace edge analytics to drive new revenue streams and/or significant yield improvements for their customers.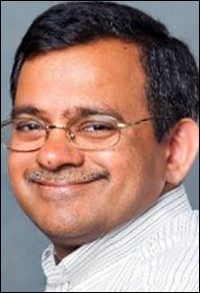 Additionally, any industry with assets being digitized and making the leap toward connecting or instrumenting brownfield environments is well positioned to leverage the value of edge intelligence. Usually, the goal of these initiatives is to have deep business impact. This can be delivered by tapping into previously unknown or unrealized efficiencies and optimizations. Often, these surprising insights are uncovered only through analytics and machine learning. Industries with often limited access to bandwidth, such as oil and gas, mining, fleet and other verticals, truly benefit from edge intelligence. What's more, those that apply edge intelligence are able to benefit from real-time decisions, as well as insights from voluminous streaming sensor data.
Due to the current pain points in the IIoT space and the edge technology availability to address them, we expect to see increased interest in edge analytics and maching learning from oil and gas, energy, utilities, transportation and other sectors interested in revamping their IIoT value.
2. Business cases and ROI will be critical for IIoT pilots and adoption.
The year 2017 was about exploring the IIoT, and led to the explosion of proof-of-concepts and pilot implementations. While this trend will continue into 2018, we expect increased awareness about the business value edge technologies bring to the table. Companies that have been burned by the big data hype—in which data was collected but little was leveraged—will assess IIoT engagements and deployments for a definitive return on investment (ROI). As edge technologies pick up speed in proving business value, the adoption rate will exponentially rise to meet the demands of ever-increasing IoT applications.
3. IIoT standards will be driven by customer successes and company partnerships.
The IIoT is just now getting attention from the major technology players. If anything, 2018 will see more new products coming to market, and there will be more to choose from in terms of standards. The next year or two will see stronger alliances, unlikely partnerships and increased merger and acquisition activity as the large technology companies seek innovation inside and outside their organizations. As for standards, they will be driven by customer success and patterns of scalable IIoT solutions.
4. IT and OT teams will collaborate for successful IIoT deployments.
IIoT deployments will start forcing closer engagement between information technology (IT) and operations technology (OT) teams. Line-of-business leaders will get more serious in terms of investing in digitization, and IT will become the cornerstone required for the success of these initiatives. What was considered a wide gap between the IT and OT sectors will bridge thanks to the recognized collaboration needed to successfully deploy IIoT solutions and initiatives.
And will OT design affect IIoT apps? Yes, definitely. Recent research and field studies suggest that analytics tools are being made more accessible to end users—that is, domain experts and plant operators. This means that advanced technology is now being made available to field workers, so operational decisions can be driven in real time at the industrial location.
5. Edge computing will reduce security vulnerabilities for IIoT assets.
While industries do recognize the impact of an IIoT security breach, there is surprisingly little implementation of specific solutions. This stems from two emerging trends:
• Traditional IT security vendors are still repositioning their existing products to address IIoT security concerns.
• A number of new entrants are developing targeted security solutions that are specific to a layer in the stack, or to a particular vertical market.
This creates the expectation that, if and when an event occurs, these two classes of security solutions are sufficient. Often, IoT deployments are considered greenfield and emerging, so these security breaches still seem very futuristic, even though they are happening now.
Consequently, there is little acceleration to deploy security solutions, and most leaders seem to employ a wait-and-watch approach. The good news is major security threats, like WannaCry, Petya/Goldeneye and BadRabbit, do resurface IIoT security concerns during the regular news cycle. However, until security solutions are more targeted and evoke trust, they may not help move the needle.
Sastry Malladi, FogHorn's CTO, came to the company with extensive experience in developing and designing highly scalable and distributed systems in the areas of big data, SOA, microservices architecture and cloud computing. As CTO, Sastry is responsible for overseeing all technology and product strategy and development. Before joining FogHorn, he was the chief architect of StubHub, an eBay company, where he led the technology architecture transformation and also spearheaded big-data initiatives and data-driven decisions. Sastry was also a key technology executive at eBay, leading the technology re-platforming effort from its monolithic architecture to the distributed and scalable service-oriented architecture that it is today.