Apr 28, 2019Radio frequency identification (RFID) and the Internet of Things (IoT) are delivering remarkable benefits for companies in retail and apparel, aerospace and defense, manufacturing, health care and other sectors. These technologies have fully matured and are helping companies to reduce the amount of time staff members spend conducting inventory counts by more than 90 percent, while enhancing safety, automating processes, and decreasing the amount of time personnel waste searching for containers and tools. Businesses worldwide are deploying RFID solutions to improve customer service, reduce expenses and boost efficiencies.
This year's RFID Journal LIVE! conference and exhibition, held on Apr. 2-4 at Arizona's Phoenix Convention Center, featured more than 100 hours of education, including many new end-user case studies. The program consisted of a wide variety of presenters explaining how to overcome implementation challenges, achieve business benefits, track and manage assets, and improve operations. More than 2,500 visitors attended this year's conference.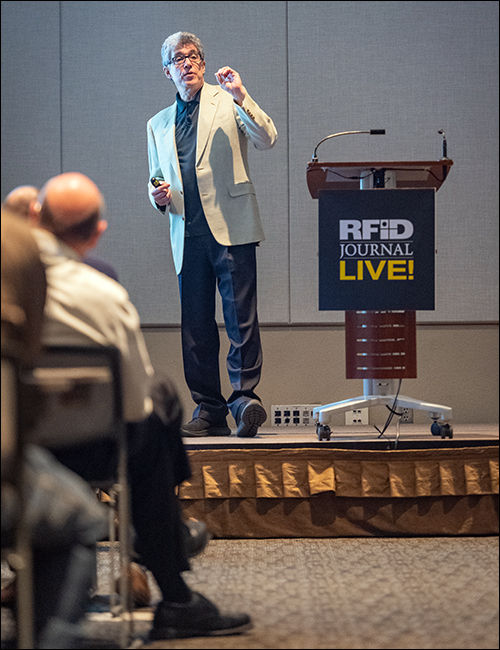 LIVE! 2019, cornerstone-sponsored by SML, featured eight industry-specific and how-to conference tracks, six in-depth preconference workshops, the RFID Journal Awards, and the co-located IEEE RFID 2019 conference.
Attendees had the opportunity to register for RFID Professional Institute Certified Associate training. This one-day, fast-track course, presented by RFID4U, provided a solid foundation for how to design, install, configure, monitor and troubleshoot an RFID system in the field. The training prepared participants for the Institute's Certified Associate exam, which was delivered onsite at the event.
Recordings of the event's speaker presentations are now available in RFID Journal's online video library. Links to videos of the keynotes, general sessions and preconference workshops are provided on the following pages, along with PDFs of the slides used in those presentations (not all speakers have granted permission to have their presentations and/or slides archived).
KEYNOTES AND GENERAL SESSIONS
Item-Level RFID in Retail: Getting to Mass Adoption
Moderator: Mark Roberti, Founder and Editor, RFID Journal; Panelists: Joachim Wilkens, Head of Functional IT, C&A, and Richard Haig, CIO/CTO, Herman Kay
» View the video.
RFID Drives Innovation at Mercedes
Speaker: Juergenhartmann, NLC of Methods, Innovation and AW, Daimler AG
» View the video.
» Download the PDF.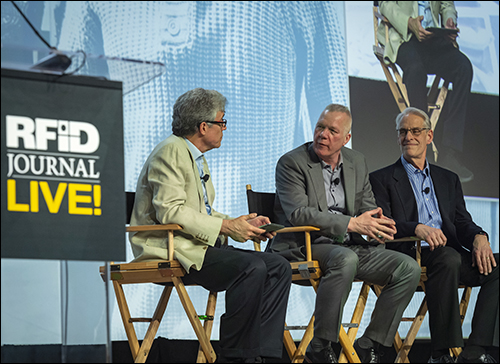 BAE Systems Improves Manufacturing and Inventory Capability With RFID
Speaker: Deirdre Schmidt, Operations Excellence Leader, BAE Systems
» View the video.
» Download the PDF.
Retailer Panel Discussion: How RFID Technology Is Transforming Retail Operations
Moderator: Dean Frew, Chief Technology Officer and Senior VP of RFID Solutions, SML; Panelists: Jack Nestell, Founding Partner, MyDyer, and Johan Stenstrom, Supply Chain Developer, Stadium AB
» View the video.
Resistance Is Futile: Embracing the Inevitable Use of RFID in Apparel Retail
Speaker: Dr. Bill Hardgrave, Provost and VP, Auburn University
» View the video.
» Download the PDF.
PRECONFERENCE WORKSHOPS
RFID Journal LIVE!'s preconference workshops provide in-depth information regarding specific aspects of RFID, automatic identification and related technologies. Attendees at LIVE! 2019 were able to participate in one of these concurrent sessions prior to the opening or after the closing of the main conference program. Each preconference began with the following session:
RFID Basics
Speaker: Mark Roberti, Founder and Editor, RFID Journal
» Download the PDF.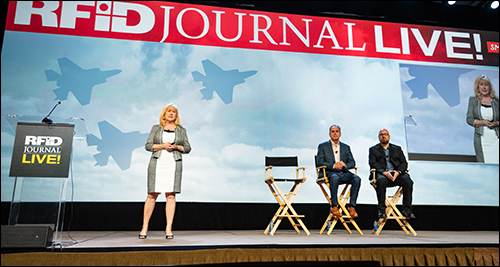 RFID for Warehouse and Inventory Management Workshop
Linking RFID to Inventory-Management Best Practices
» View the video.
» Download the PDF.
Targeting the Correct RFID Technology for the Right Project
» View the video.
» Download the PDF.
Designing Your RFID Solution
» View the video.
» Download the PDF.
Building Your RFID Business Case
» View the video.
» Download the PDF.
RFID on RTIs: Supply Chain Transparency Builds an Active World Based on Passive Tags
» View the video.
» Download the PDF.
RFID Strategic Workshop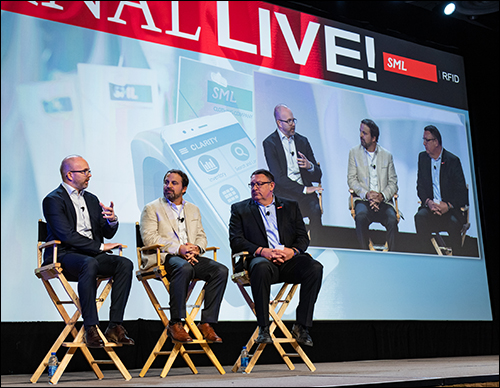 RFID Journal University Workshop