Jan 02, 2018Two Lebanese entities have completed pilots using Libelium Internet of Things (IoT) technology to monitor the environment and combat climate change. Although the two use cases differ (one is a smart-city project, the other a viticulture system), the same technology is bringing sensor-based visibility that measures environmental conditions and shares that data wirelessly.
Château Kefraya Viticulture Precision uses Libelium's Waspmote Plug & Sense! technology for smart agriculture to track temperature, humidity and atmospheric pressure levels, in order to ensure that its grapes are properly maintained based on conditions. The system was provided by Lebanese systems integrator Libatel.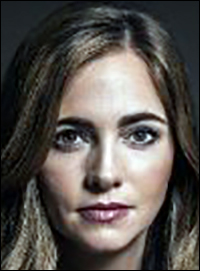 Another integrator, Data Cconsult, provided the municipality of BeitMisk with a smart-city solution using the Libelium Smart Cities with Smart Environment PRO version of the Waspmote to track air quality.
The two independent projects focus on a similar objective, says Alicia Asin, Libelium's CEO: adapting to climate change and environmental conditions. "Obtaining as much information as possible from the environment is fundamental to better reacting to these changes," Asin says. Libelium serves these kinds of projects well, he adds, due to the stability and robustness of the Waspmote platform.
The Waspmote platform leverages sensors to collect environmental conditions, then forwards that data to the cloud-based software via a low-range wide-area network (LoRaWAN), a private and spread-spectrum modulation technique that allows the transmission of information at extremely low data rates to extremely long ranges. The low data rate (down to a few bytes per second) and LoRaWAN modulation lead to very low receiver sensitivity, the company reports.
BeitMisk is a private community covering 655,000 square meters (7.05 million square feet) in Lebanon's Northern Metn region, near Beirut, with an elevation of 800 meters (2,600 feet), overlooking the Mediterranean Sea. It is designed similarly to a traditional Lebanese village, with piazzas and stairways, and includes more than 200,000 recently planted trees, which are irrigated with rainfall water captured and recycled locally.
One main objective of the city's management was to use scientific evidence to indicate the quality of the air, and to offer this information to residents in real time. This year, says Marc Nader, Data Consult's chief operating officer, it began working with Lebanese technology company Data Cconsult to bring smart-city solutions by digitizing information such as air quality.
"Dataconsult helped the city digitize its physical elements," Nader says, by installing sensors and controllers throughout. "The second step was to connect these elements through a wireless network to a digital platform that was developed specifically for this purpose, and the final step was to analyze the massive flow of data."
The system includes a single Waspmote Air Quality Index (AQI) sensor and LoRaWAN gateways, as well as Data Cconsult's custom-developed software hosted on Google Cloud. Data Cconsult also provided an intelligence software layer that provides insights and predictive analytics, so as to offer the city's management better decision-making tools.
Each AQI sensor measures concentrations of air pollutants: ozone, nitrogen dioxide, sulfur dioxide and fine particulate matter (PM2.5 for particles with an aerodynamic diameter of less than 2.5 μm and PM10 for slightly larger particles). "The sensor measures the concentration of these pollutants in the air," Nader states, "and is then compared to specific international standards for air quality."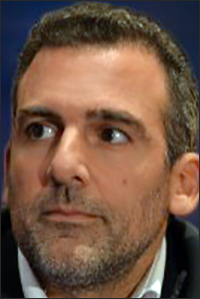 The city began working with Data Cconsult in July 2017, and by September the city and the company were able to showcase the work to the general public. Data Cconsult installed the Waspmote air quality LoRaWAN-based sensor and the gateway to read the sensor data. In the meantime, the city has also installed other sensors that monitor such factors as water, gas and electricity consumption and water tank levels.
Should the AQI cross a threshold, an alert would then be issued, advising tenants to reduce or reschedule strenuous outdoor activities. This information can be accessed by all tenants, as well as by BeitMisk's facility-management team. The solution enables that team to view conditions in real time, and to be alerted in the event of fire or any equipment malfunction. BeitMisk's tenants can also visualize data and interact with the city through the use of a chatbot, developed by Data Cconsult to operate on top of Facebook Messenger. Interacting with this AQI is accomplished via the chat application. Residents can use natural language to ask such questions as "When is the best time to take the kids on a walk?"
Camille Abi Rached, BeitMisk's facility manager, indicated to Data Cconsult that the pilot shows promising results in terms of accurate and timely data collection across the facility's systems. Rached reported to Data Consult that the pilot was only the start, while the municipality intends to investigate further steps to utilize technology to improve its citizens' experience. "From traffic control to waste management to decreasing pollution," she says, "the possibilities are endless—and because this technology is scalable and secure, we are confident that we will be constantly evolving and developing it."
Château Kefraya is using the technology to monitor the conditions of its grapes. Before Libatel installed the LoRaWAN-based solution, the winery sent its employees and students from a neighboring college, Universite Saint-Joseph (SJ-ESIAM), to manually record information regarding environmental conditions, including soil moisture, which could then be compared against crop quality.
This was a time-consuming process, explains André Chkeiban, Libatel's country manager. The solution provider selected Libelium's Waspmote technology to make environmental monitoring automatic, Choufani says, due to the flexibility to adopt to the requirements of the vineyards. The LoRa network service provider chosen for the project was Ogero.
"Lebanon is ripe for implementing smart-farming applications that provide our agriculture producers real-time information," Chkeiban says, to better manage resources and make agriculture more profitable. "This improved efficiency supports sustainable-farming, while maximizing yields for producers," The vineyard pilot will demonstrate how the IoT can benefit Lebanese vineyards, he adds.
The winery worked with Libatel between May and June 2017, including dashboard development and system configuration, according to Maher Choufani, Libatel's IoT project manager. The system includes six Waspmotes installed throughout the 20-hectare vineyard at the grape level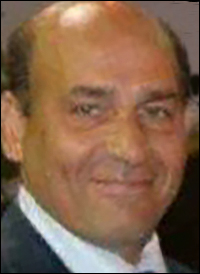 A seventh Waspmote provides air temperature, pressure, humidity and luminosity data from its location atop the roof of a building near the vineyard. "The objective of this node is to compare the external weather conditions with the grapevine micro-climate," Choufani explains. The vineyard keeps an eighth Waspmote for use in comparison testing, as needed.
The nodes transmit sensor data every 30 minutes to the LoRa gateways, which then forward that information to the cloud-based server. All the gathered data is stored along with the vineyard's existing data from laboratory tests, such as sugar content, acidity, pH, polyphenol content and anthocyanin levels in the grape plants. The information is also linked to the tasting evaluation from a professional tasting panel.
The installation is still in the pilot stage, Choufani reports. "For the time being," he says, "the sensors are used as a scientific study project," to better understand the conditions around the grapes, especially as climate change may impact the health of agriculture in the future. He adds that the vineyard "plans a future usage for an overall precision viticulture project." This proof-of-concept was such a success, he notes, that other Lebanese vineyards have been approaching Libatel to automate data gathering.
Libelium designs and manufactures hardware for wireless sensor networks, Asin says, as well as a complete software development kit (SDK) for systems integrators. The Waspmote, he adds, is modular and can integrate with key cloud systems and low-energy IoT connectivity protocols.
More than 10,000 developers from 120 countries have adopted Libelium's technology to date. "Commercial deployments based on Waspmote include applications as varied as parking, traffic congestion, environmental monitoring, water quality and precision agriculture," Asin says. Libelium, he adds, is now shifting its focus from sensor devices to its IoT Gateway Meshlium product for end-to-end solutions. The new service allows users to program IoT devices from the cloud within minutes, without requiring code-writing experience.